Crucial Books to have on board:
   Boat Owners Mechanical and Electrical Manual, By Nigel Calder
This is the quintessential guide to repairing and maintaining some of the most important systems on your boat. Thsi book is laid out very nicely with extremely helpful troubleshooting diagrams/workflows. No boat should be without it. I can't stress this one enough!!!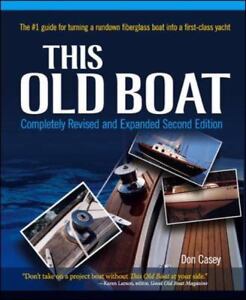 This Old Boat, By Don Casey
This is a comprehensive guide primarily encompassing building, maintaining, and repairing the structural and cosmetic aspects of your boat. With some mechanical and electrical aspects as well. Very thorough and provides much needed DIY encouragement.
  The Voyagers Handbook, By Beth Leonard
This is a massively comprehensive book for the true passage maker.  It encompasses weather, safety, ocean currents, sailing routes, ocean crossing, preparedness, regulations, anchoring, equipment, and overall general seamanship. It relates many items to her own experiences. It is written very well and easy to understand. Highly Recommended!!!
Cruising Guides:
Captains Note: NEVER EVER rely on any one source. Always reference and aggregate multiple sources of information and determine your own path to action based on your comfort level and unique needs! Be your own person don't follow the herd of mindless robots, don't let others make decisions for you and determine your fate.
Bahamas Through Puerto Rico
   Bahamas, Turks & Caicos:
       Explorer Chart Books, by Monty and Sarah Lewis
These Chart Books are the De-facto standard for the Bahamas. They are extremely comprehensive guides containing detailed color charts of all scales, local knowledge, waypoints, anchorages, passages, and more. They are waterproof and tearproof. There are 3 series Near Bahamas, Far Bahamas/Turks & Caicos, and Exumas/Ragged Islands. Pick them all up and you will be well armed for Cruising the Bahamas. Be sure to reference all other charts (electronic and paper) and guides against these to determine discrepancies. The Explorer charts are the most accurate.
   Bahamas, Turks & Caicos, Dominican Republic, Puerto Rico / Spanish Virgins:
The Gentleman's Guide to Passages South : The Thornless Path to Windward, By Bruce Van Sant
The information contained within the book and cruising guide is truly invaluable in making the extremely difficult trek to windward and the Eastern Caribbean against the trade winds and currents. I was initially put off by the writers prejudice and arrogance portrayed throughout this book but undeniably we could not have made it to the Eastern Caribbean without it! This guide contains a wealth of information from seamanship, sailing routes, weather patterns, anchorages, chart inserts, provisions, and more. Leaving the relative safety and easy passages of the US mainland and the Bahamas is not something to take lightly and you must be fully prepared, this book will help you immensely!