The gift of life has blessed us this holiday SEAson!
Coming up on 4 years living on this sailboat it seems like the timing could not be any more fitting to welcome aboard crew member #4! Due to arrive June of 2016 we are super excited to announce we have our very own little sailor dude on the way!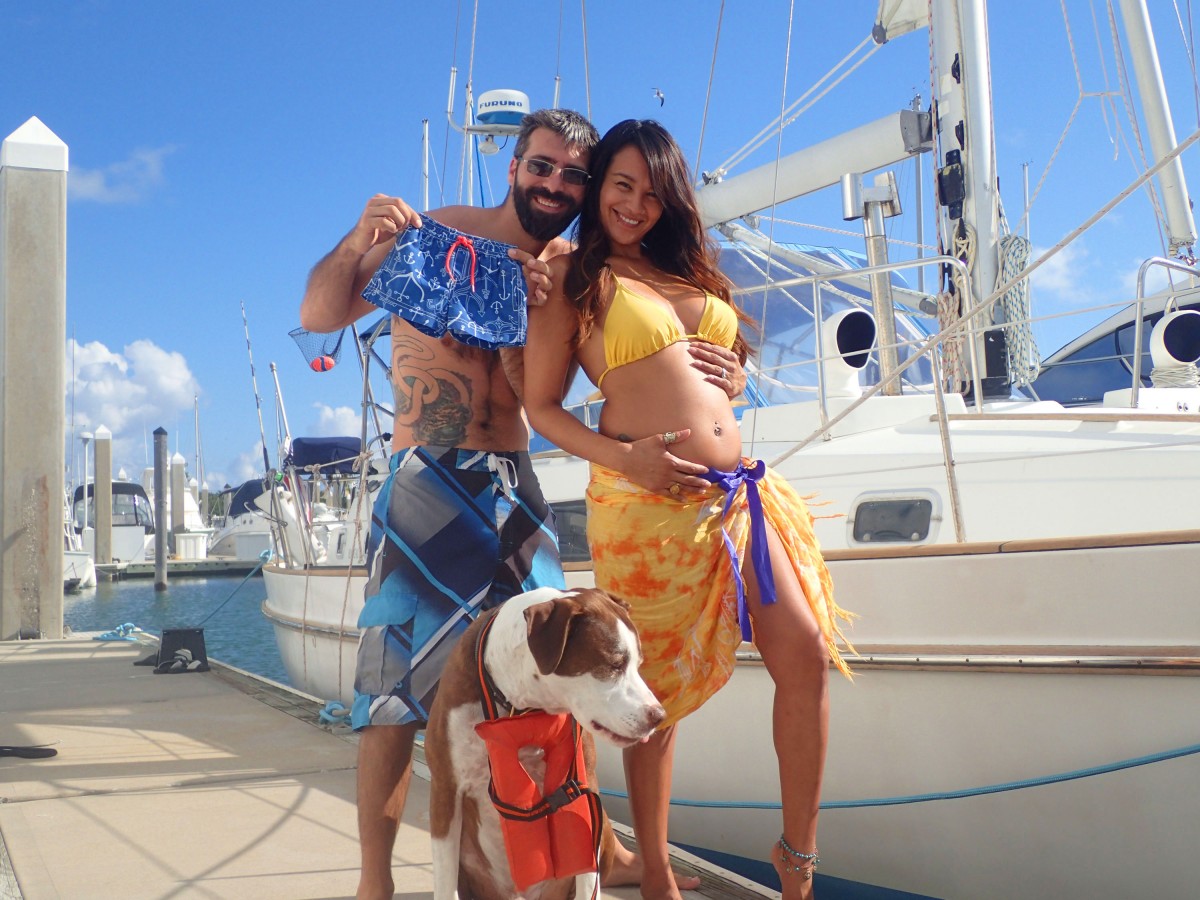 Baby on board!! So what is the plan now? 
By now we should have been in Cuba meeting up with our friends, then sailing south to Costa Rica to be beach bums for a while. Mother nature sure knows how to time things right and put things into perspective that's for sure!
Three months ago when we found out we had a baby on the way we started to make strides towards our "backup" plan. We always thought if we were to have a little sailor what we would do?? Since we made the move to sell everything and live on this sailboat our plan was to be mobile and stay that way for as long as we can. Our sailboat is our home and will always be. We are definitely not ready to settle on land and the thought of suburbia scares the crap out of us honestly (no offense to the land peeps) but having a permanent address is just not us right now. We are explorers and minimalists and plan to stay that way, even with a baby! To us family is very important especially now that we have a little boy on the way it would be nice to share this experience with them. So the idea behind it all was to be close to them. Currently we have been very busy trying to make it all happen and so far it is working out! It's kind of bad juju to dish everything out all at once especially in writing. But what we do know for sure is in the next couple of months there are going to be some BIG changes and you will see how it all unravels as I tell our story on this blog. Since we are still figuring things out along the way you will have to keep in touch to see what we have in store…. its going to be pretty interesting to see where this path takes us!
For now we are growing life on this sailboat and keeping it simple. Sailing through life….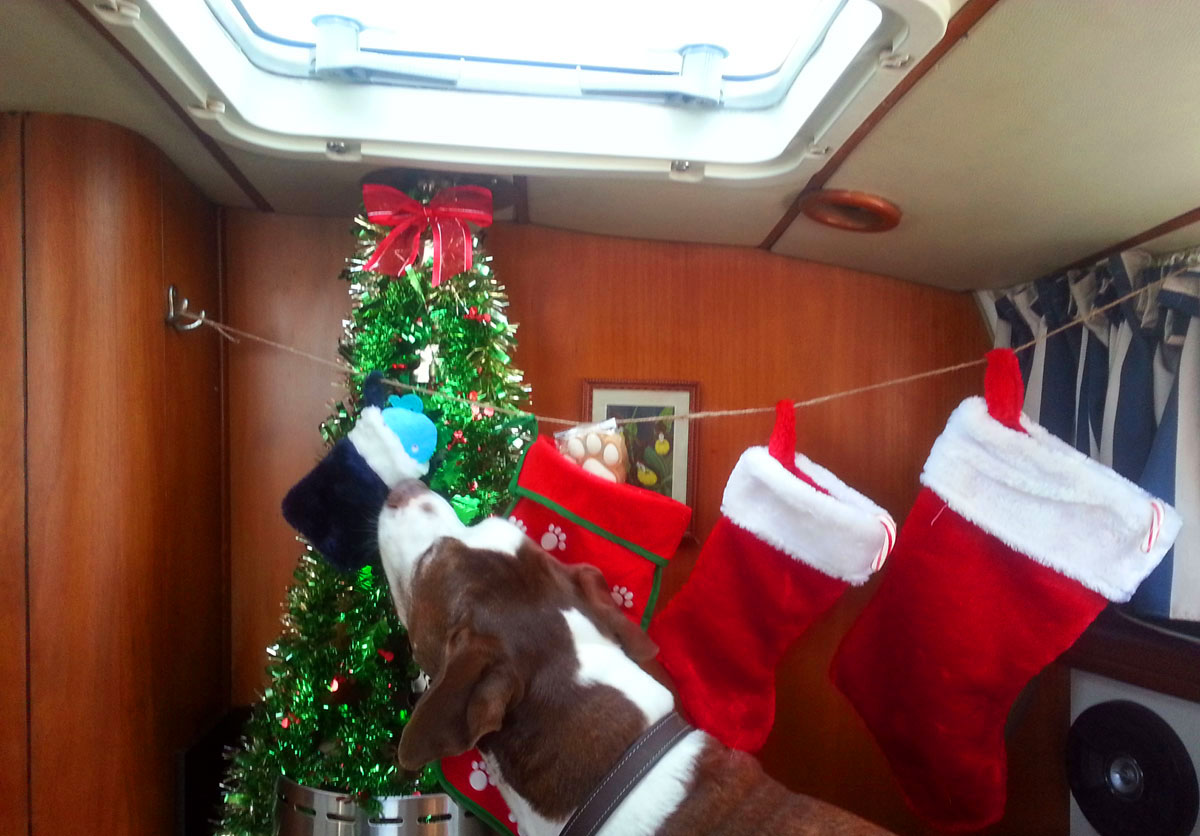 SEAsons greetings from our sailing family to yours!
May your life be filled with peace and happiness year round. With all the gifts given this Christmas, life here on earth is the most precious gift of all. Spread the love, love all.
From the ocean with love, The Franks.
Ryan, Olivia, and Beau +1 on the way!