The ocean mysterious in every way, is the most undiscovered terrain on this planet. Covering 71 percent of the earth's surface and providing 97 percent of our planet's water, playing an integral role in the earth's climate and weather and most importantly all the lives on this planet! Yet our species has only explored only 5 percent of our ocean barely scratching the surface. Heck we know more about the moon than the sea we sail on! With all to be explored in the deep sea we as humans are still an outsider. Water, pressure, the need for oxygen, all odds are against us. We are not built for this terrain yet there is so much we still have to discover.
Since we started living on this sailboat we have had plenty of time underwater. Discovered the unusual and played with the dangerous and we are always excited for more.  The more we can learn about this world so magical, so delicate, the better can help preserve it, I believe. Observing from our boat, snorkeling to scuba diving we love it all. With all the things to do under the sea here are some of the ways we have explored beneath the surface of the ocean….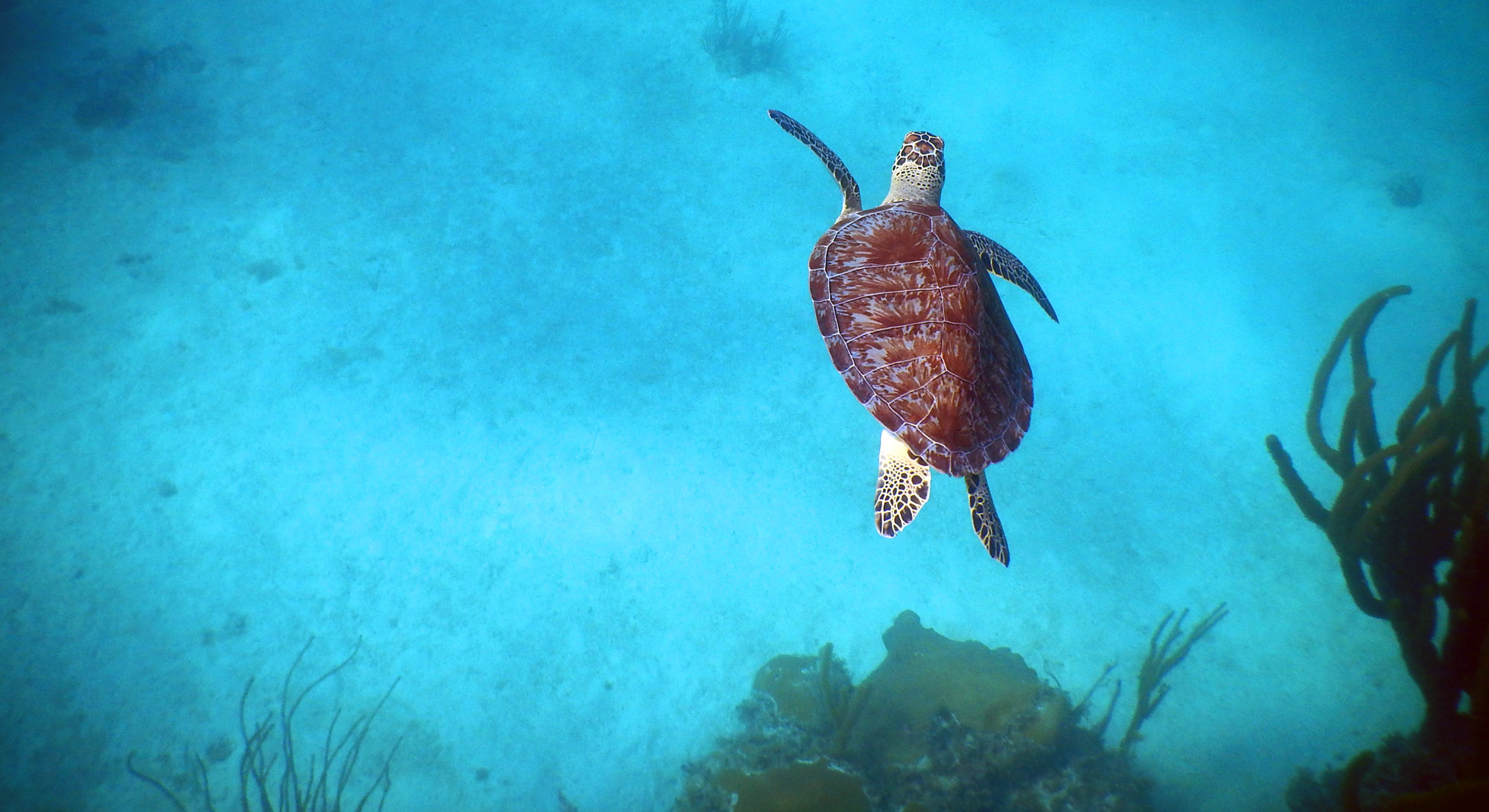 Free diving, our favorite. You are free from everything. The most natural form. No equipment, no breathing apparatus just you and the sea. The challenge of holding your breath longer and longer ( which I swear my husband is part fish) pushing the body and mind. Pretty amazing what our bodies are capable of doing. Once you have that capability to be underwater without the strain of fighting for air, time seems to stand still. Like magic, the underworld seems to open up around you as if to know you are trying to adapt to it. Letting you in discovering things beyond your wildest imagination. The sounds you hear, the awareness of feeling whats around you naturally this is what I love about free diving. I love the challenge but don't count on us beating any records soon! 😉
free advice| Make sure to be knowledgeable of your depth. When deep diving do not come back up to the surface with full lungs. Try to release any remaining nitrogen that may have built up during your decent. Always dive with someone. There are rules for depth and resurfacing, learn and follow them.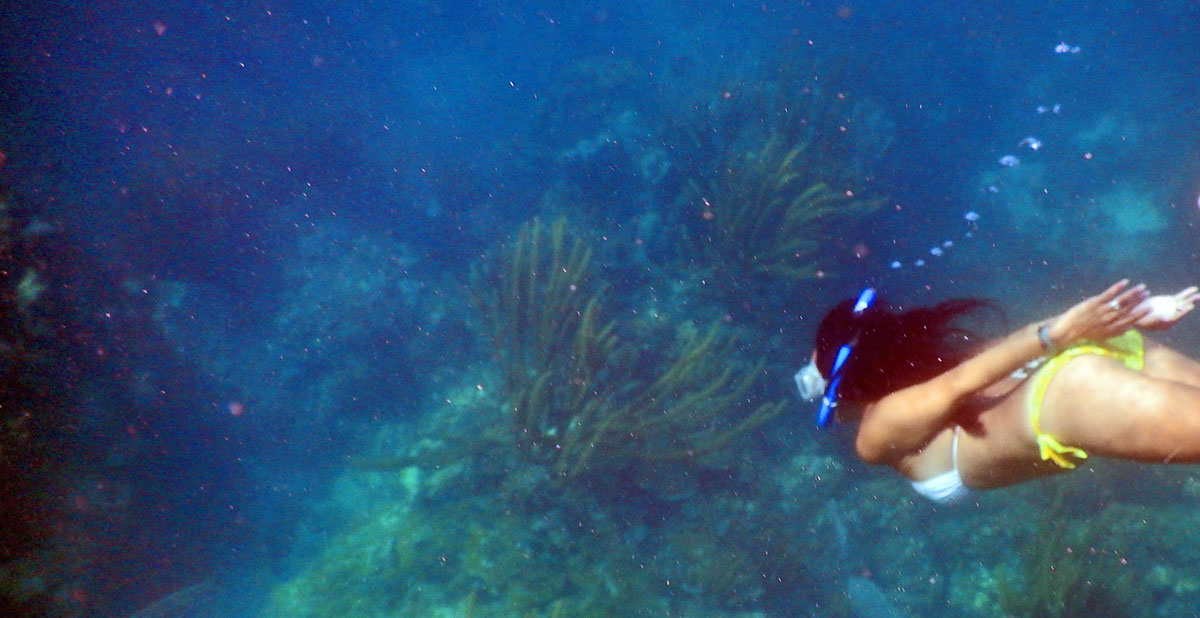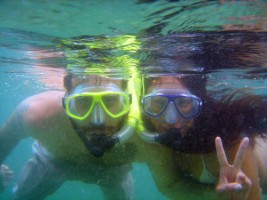 Snorkeling. I love the fact that you can use a simple mask and snorkeling tube and swim for as long as you like! A snorkel is like a fancy straw attached to your mask you use to breathe through your mouth. You can get water into it, sure. You can free dive with it, why not? Swimming at surface bobbling with the waves, buoyant seeing what's down below with an ample air supply from a birds eye view. Nothing is more delicate than being able to scan terrain from above. But this is literally scratching the surface, unless you mix in a little free diving.
tips|  If you dive with the snorkel, blow out the last of your air as you come back up if you plan on breathing through the snorkel when you surface. Otherwise count on gulping a mouth full of salt water. No worries everyone does it, just keep swimming! If in doubt blow OUT hard before you breathe IN. And always be mindful of currents and your location.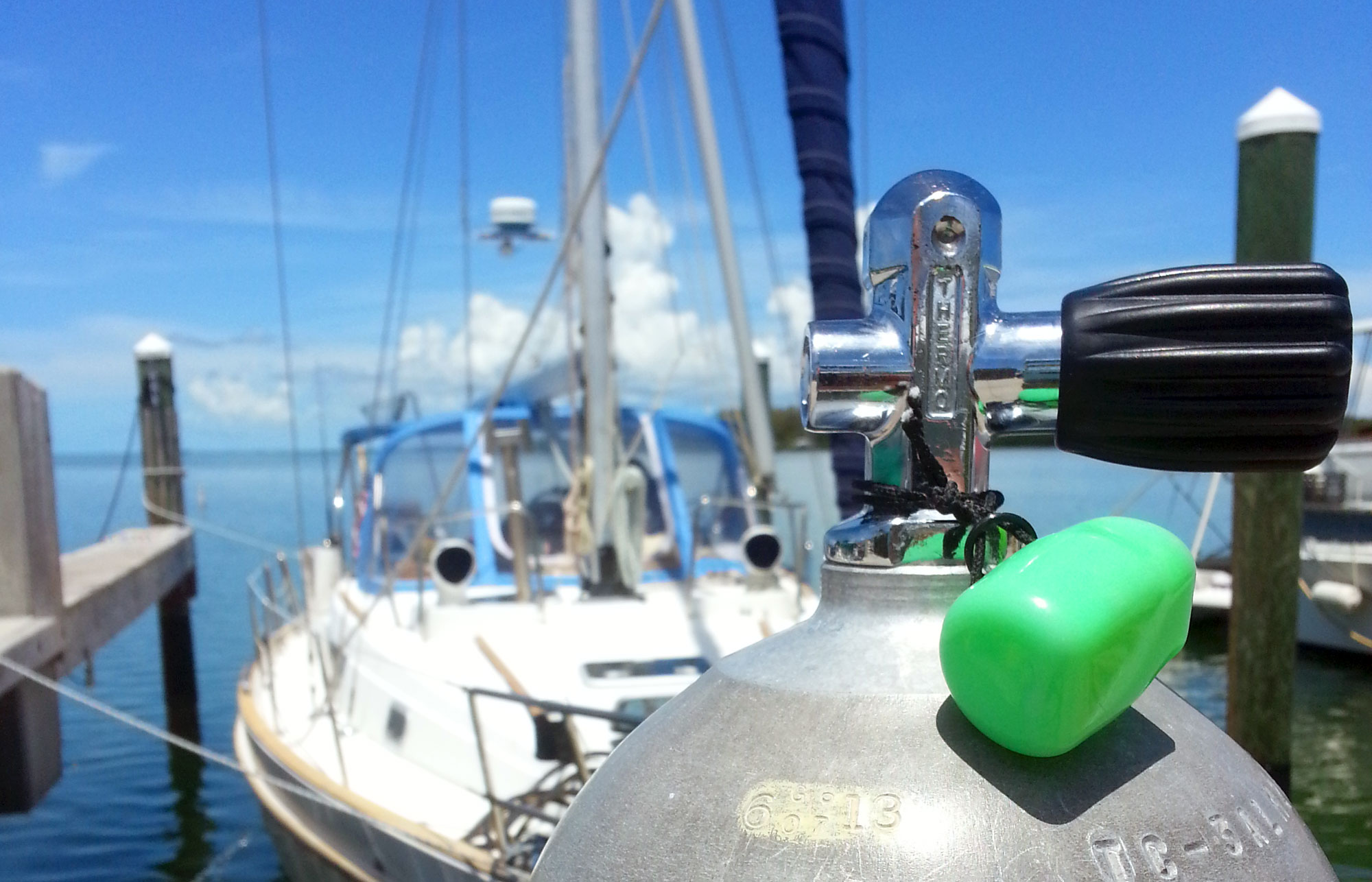 Recently we discovered Scuba diving. We have yet to get our own equipment nor am I an expert in any way. What is most important in any situation underwater is not to panic and most of all enjoy the experience. Being a pretty laid back person myself once you are comfortable with the equipment and are well trained, it becomes apart of you. The one major plus with scuba diving is you can be underwater for a significant amount of time giving sea life the opportunity to come to you. Exploring without having to surface for air is pretty sweet (with that you can do inspections/ fixes under your boat) another major plus with scuba diving – gear.
pointers | Always double check your gear before you go in. With scuba diving time seems to go by fast for some reason, be mindful of your air supply. Always stick to the plan/ schedule. If deep diving, slowly come back up to the surface and always take proper precautions to avoid the bends. <<<— You def want to avoid this.
How have you explored under the sea? Let us know what your favorite is!
Did you know???
Your SUNSCREEN could be damaging coral among other sealife in the ocean? Between 6000 and 14,000 tons of sunscreen washes off  into our oceans and onto coral reef environments. Recently it has been scientifically proven a chemical in your sunscreen is causing significant damage in our oceans habitat, rising each year! Sunscreen can cause pollution while playing in the ocean, but did you know it comes from land too! Reaching coastal areas via waste water discharges. The shower you take to wash off that sunscreen afterwards can still reach the ocean.
How you can help? Simply by avoiding this chemical in your sunscreen—> Oxybenzone. If its in your sunscreen it's time to make the switch! Currently up to 10% of the world's coral reefs is now in danger solely by human threats. We are adding to global warming, altering hormones, and at some point if this continues our ocean life and reef's wont be able to recover. If our coral reefs die off this will be a total catastrophic downfall to the function of our climate. Now is the time to start making the change the scientific research is alarming! Remember do not buy sunscreen with Oxybenzone and spread the word!
To learn more on this subject click here —> Press Release October 20, 2015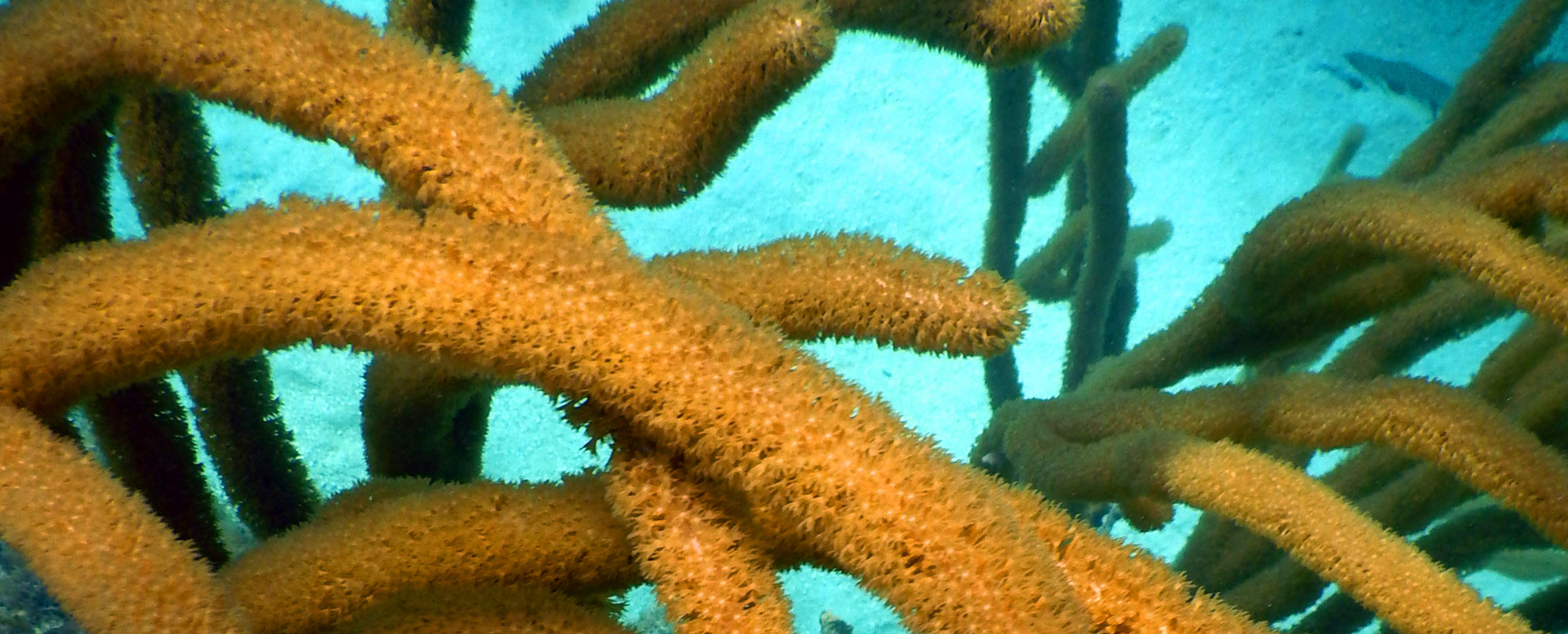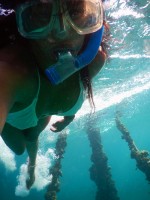 Once the sea casts a spell over you it is hard to envision life the same again. A beautiful world in itself free of judgement and boundaries. A free ride into space without leaving earth. Where creatures of different shapes and sizes gently move expanding the possibilities of life. A water world so unique and full of imagination its hard to think of ever polluting or damaging it. A witness to climate change every single dive brings awareness. A noticeable difference in elements, but most of all an understanding that things need to change. More than ever, NOW is the time we must find ways to protect it
"In this water world there are no words, only music. A place where dreams and reality entwine, where natural creativity and the impossible exist. This is the world I protect. Our ocean " – Olivia Frank
To find out ways you can help check our "Save the planet" page and make a change today!
We must protect the ocean, our planet.