For us it's never really about the destination, the journey is what makes it all worth wild. Our plans to slowly travel the world creating our own route in life, at our own speed is turning out just as planned. Not perfect by any means but that's the beauty of it all! Pushing ideas of living minimal and being mobile, we are humans who care about our earth, we have very little, consume less, and we love it all! Exploring where our hearts take us. If they only knew this was just the beginning of our life with less….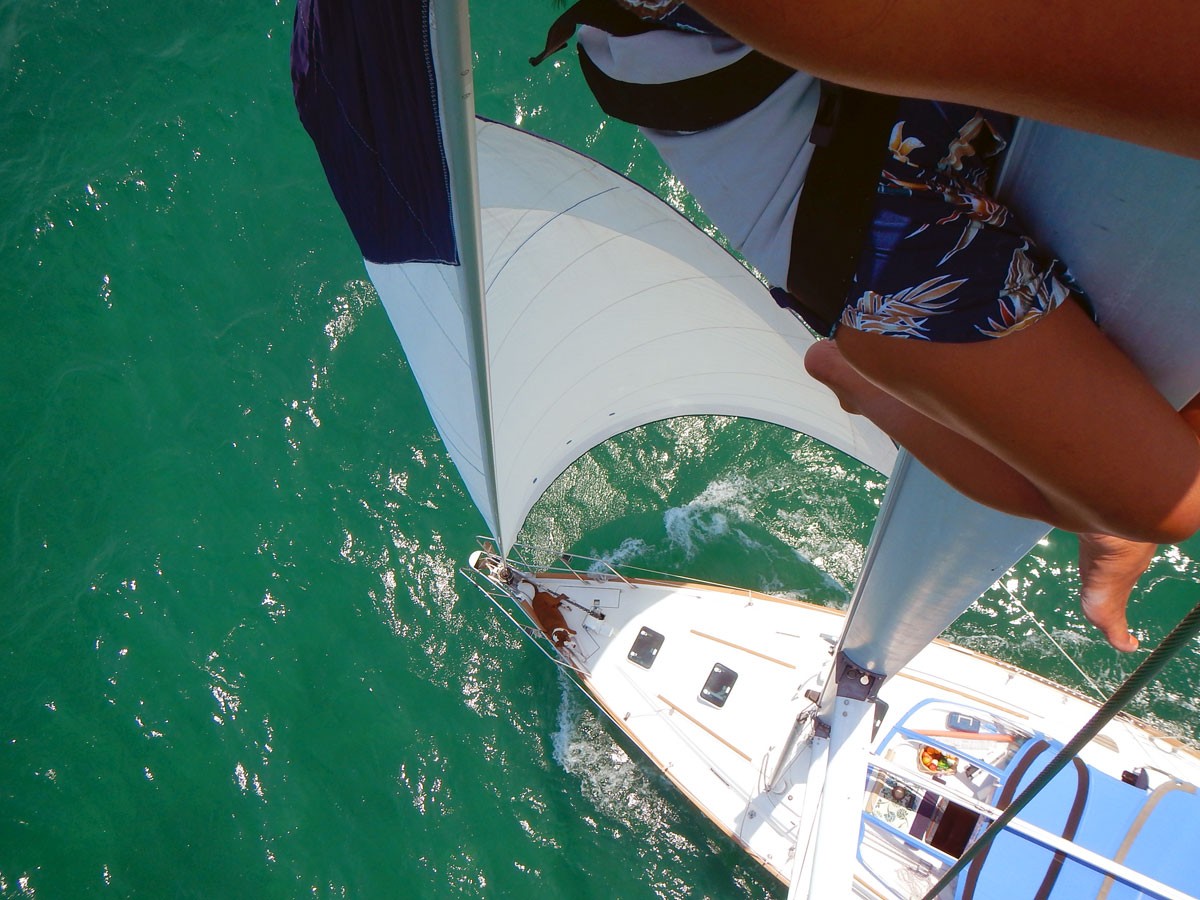 Living on a sailboat is hard work, nothing is ever easy, yet the serenity and bliss it brings is undeniable. Constant maintenance, constant hurdles yet undefinable beauty in it all. Hauling clothes or provisions on and off the boat is considered a form of exercise yet I find a great accomplishment in the task itself. The rewards are 10 fold in comparison to the not so good times. Things that break or need fixing there is no one to call in the middle of the ocean. We are self-sufficient. Space is limited but its just right for us. We conserve everything. Every single thing, every single sailing route is always well thought out. We know our lives can change in an instant, one storm, one accident, one wrong move, yet its a chance we are willing to take. The risk is the ride that's worth it all. Life as we know it has opened our eyes to a whole new world with no limits, no fear.
If they only knew…living on this sailboat is like a camping trip where the trail never ends!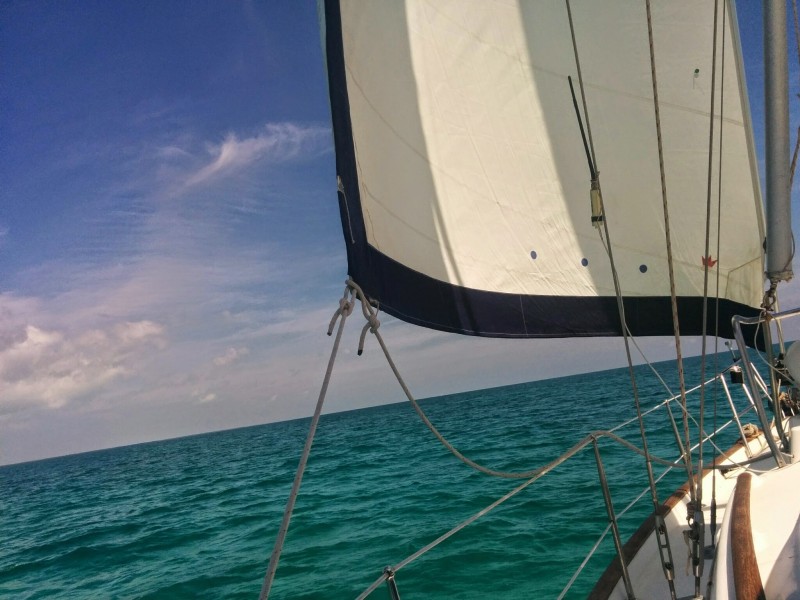 The wind in our sails, the sun tanning our skin, the sea in our soul….on this sailboat we work to live, we don't live to work! We take our office to places off the grid and honestly we usually work in swimsuits or pj's. Most of our clients have no idea our office floats, yet the ambiance of water sounds and birds squawking in the background are real. Our computers allowed us, technology enables us. Creating a virtual paperless working environment when most want to quit their jobs, we have created a life where work no longer seems like work. To us this is success, in the scheme of things being rich in life really has nothing to do with more money. We are able to live out our dreams and set our sails free living life the way we want, at our own pace. The goal to be mobile, live on a boat, work from it, accomplished. No more working long hours. We don't need to be free from work, nor do we need a vacation. Our life is now flexible and fluid like the water we live on. It didn't come easy, nor was it given to us. All of this is the result of hard work towards a plan we created together. An idea that seemed impossible, but attainable. A drive to pursue the dream even when the odds were against us, we kept going.
If they only knew hard work does pay off and you can create your dream job, your dream life.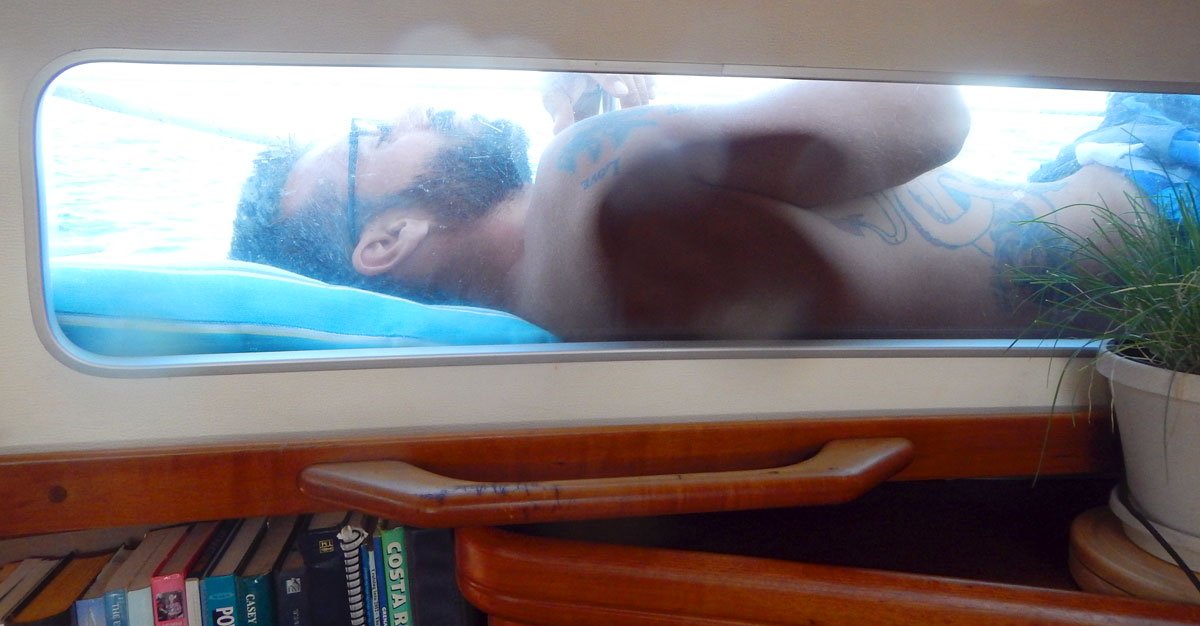 Life at sea has been eye opening. Heart warming. Soul enriching. Sea stories with each sail, each sail teaching us things need to change. I have hope we can reverse the damage we are doing to this planet. Throughout our journeys we have seen ocean pollution that needs awareness, sea life struggling urging concern, a realization that humans are consuming without thinking where it all goes. All of this has created a passion to inspire change. To try and open your eyes by each story I tell, each person we meet. Simply giving you a glimpse through our eyes. We must start thinking how we consume and start saying no to plastic. Plastic bags, plastic bottles should be a thing of the past. Our world needs our help.
If they only knew…. how much of an impact we could make if we simply start saying no to single use plastic.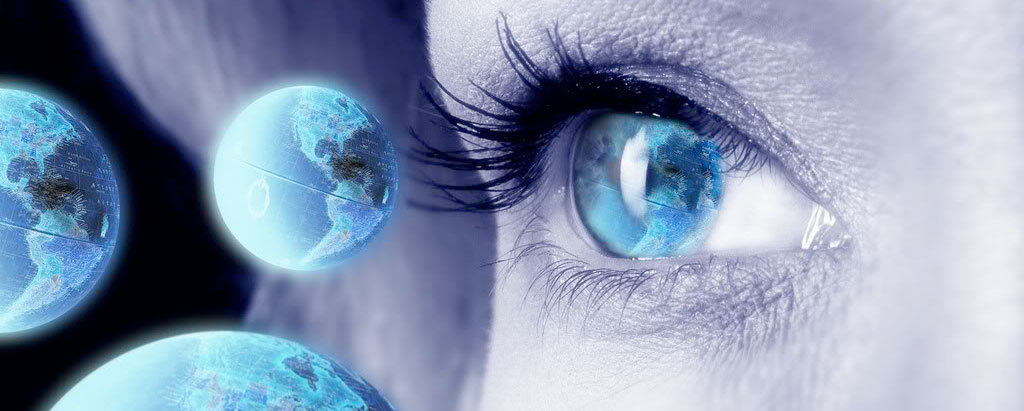 Living minimal on this sailboat has been the best move we could have ever made. Money is something we no longer worry about, in the sense we have no bills pilling up, payments of new things.  Only keeping the necessary, we refurbish and if we need to buy we buy used. Spending very little now, the money we do splurge on is for fun things (mostly eating out), giving back to others, really enjoying life at a sailing speed. Since we don't have the pressure to make more money on a scale to have more, the pressure of that mindset has evaporated. A glimmer of hope that this life is attainable if you are willing to let go. We are not struggling, we are surviving. Survivors in our own world.
If they only knew… how beautiful life can be living with less. 
And dreams, they – do – come – true.