The past few months we have been exploring and sailing The Keys. Not alot of people know we actually work from our boat. During the week we work and the weekends, we sail! Because we can usually get a clear mobile broadband connection we have even experimented working under sail, not as fun but it can be done! With lots of reefs to snorkel just off the mainland of South Florida there is so much to explore and discover. Beau loves his dolphin friends and has had many encounters with them along our adventures. Discovering turtles are always awesome to get a glimpse of and they always seem to fool me into thinking they are a piece of coral or something someone lost off their boat…. those tortugas 😉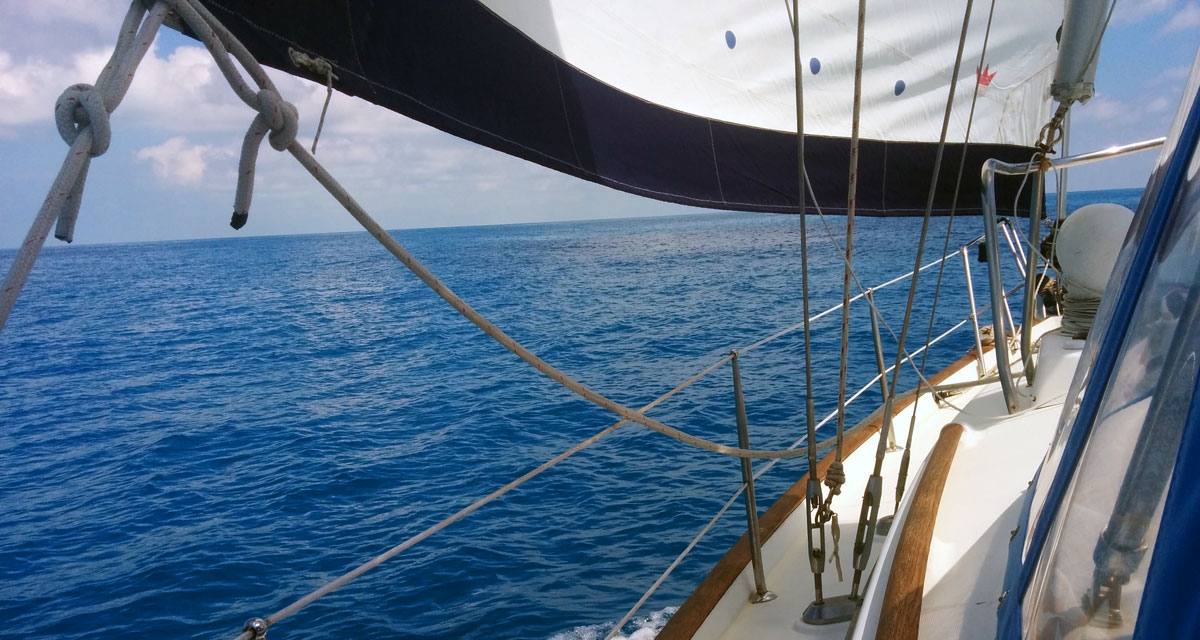 This weekend we will not be sailing…
Currently we are docked in a marina in Key Biscayne, here for business and pleasure. Key Biscayne is less than 10 miles South East of Miami an island all its own, very different from the hustle bustle of Miami. Its not a coincidence that Miami SeaQuarium, NOAA -SE fisheries science center, and the school of Marine and Atmospheric science center is just a jog away. Its a perfect spot to start working on my ideas to help our oceans and sea life. Putting all my effort into this has lead me on a major path to do what we can with what we have, now.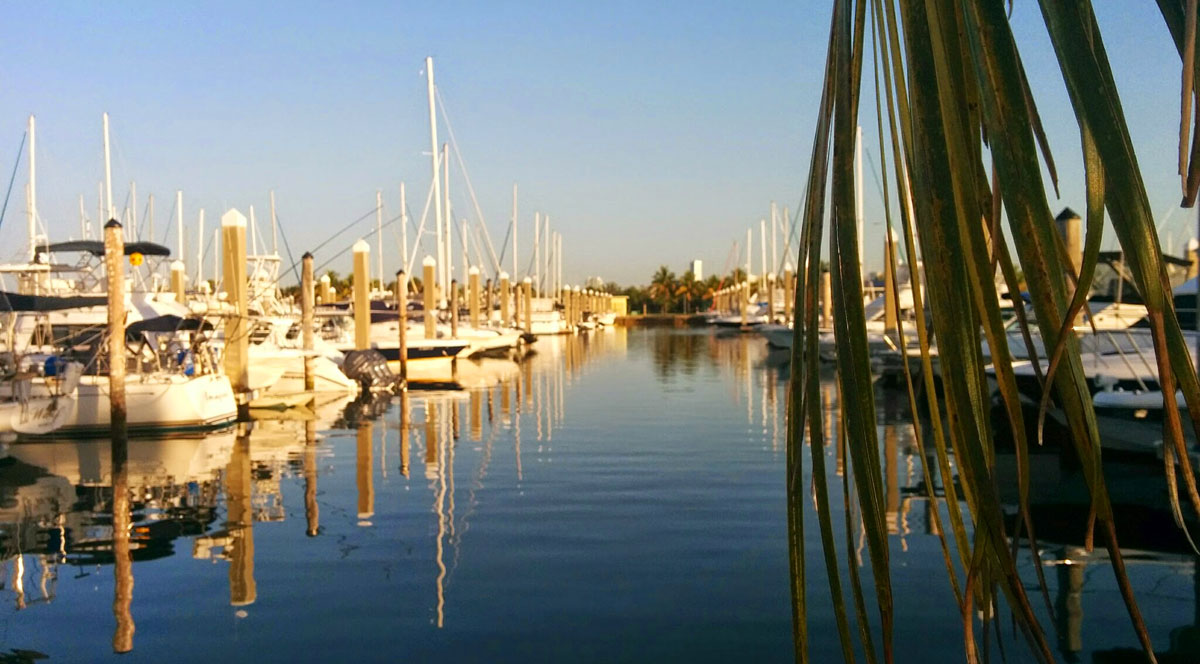 Family set to arrive in Miami at the end of the month, we are doing the most with our time while we are here.  We have our old car parked in the parking lot (she's still running and getting louder, but she works!) so if we need to go anywhere we have transportation. A very laid back atmosphere with tons of nice beaches and hidden treasures.
Upon our arrival to this island we did find a treasure! As we were picking up our line out of the water we notice a weird object wrapped around it. Ryan goes to remove it and we find its a seahorse! A gift in itself finding one and to have it visit us a true blessing. Once Ryan removed it I quickly snapped the picture below before putting him back in the water and watching him gallop away or swim if you can call it that (they are terrible swimmers).
Tidbit about the Seahorse: The average life span of a seahorse is about 1- 4 years usually living its full life span. In the winter they are more prominent in deeper water and have been found in depths up to 73 meters ( about 240ft!). In the summer they are found in shallow waters just as we found this one. One really interesting thing about seahorses is that the MALES carry the eggs! Yeah pretty awesome. The pouch you see on his belly is where he stores them. They have also been known to mate for life, pretty sweet guys. These poor creatures have been used for Chinese medicine, human entertainment in small tanks, to human consumption all of these factors have plummeted their existence.  We discourage others not to consume this creature, or use them in tanks. The more we can start realizing this is not ok, the more others will see it also.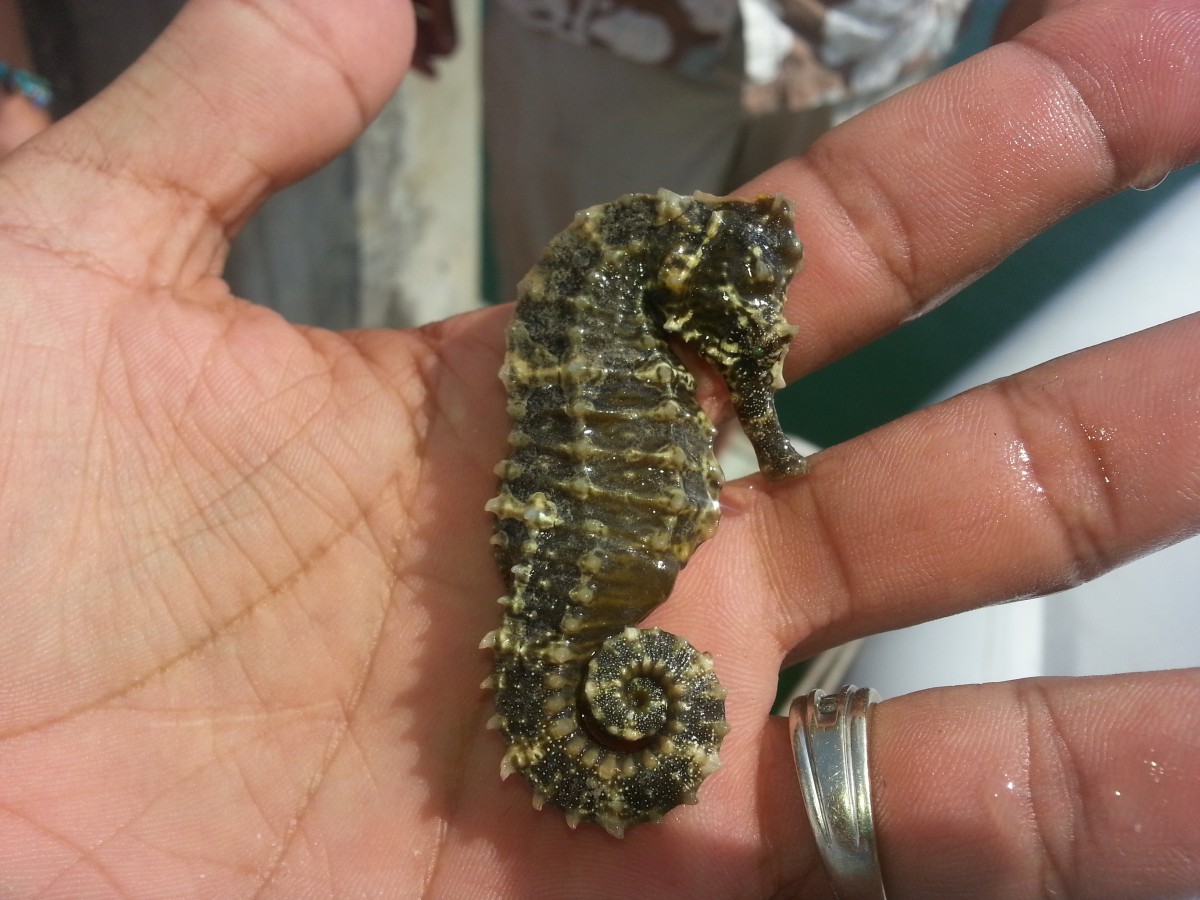 Which brings me to the point –  This is how you should see life, in the wild, as a gift. Not something you pay for or keep in a tank for your own entertainment. Honestly we would not have even laid our hands on this seahorse if we didn't need our line back. Our sea life is precious and should be a gift not a prize we keep for ourselves.
This weekend we protest!
That being said Miami SeaQuarium located just across the bridge from our marina has been holding captive a precious whale. Lolita. She in not in rehabilitation, she is purely there for human entertainment. For over 40 years she has been working putting on a show for humans. She is held in a tank about 80ft long and 35ft wide in 20 ft depths! Many efforts have been put forth by those who care for the well being of this creature that have touched so many lives yet still she remains in this small holding tank with no protection from the sun. Even a "retirement plan" has been set in place for her if she is ever released from her owners. A special place where she can swim and get the care she needs to live in the wild again, back with her family. NOAA-SE fisheries has just officially stated she is now part of the endangered Southern Resident Killer Whale population of Washington state where her family awaits her. By keeping her captive, Miami Seaquarium is in clear violation of the Animal Welfare act, which leaves no more excuses. Now more than ever we must be a voice for her. The only ones preventing her from leaving this place are the owners and the people who keep paying to see this.
We feel her pain. We want to fight for her freedom. This has led us on a mission to be a voice for her. This weekend my husband and I are taking upon ourselves to go protest at the Miami SeaQuarium. Our hope is to bring awareness and turn away families going to see this sad spectacle that we call entertainment. This is not education for our children. This is inhumane. Anyone who wishes to join us we would be happy to have you there! If you are not in Miami you can still make a difference!!!!
For more about Lolita and ways you can help click here >>>Save Lolita!
Help us get the word out to everyone to save this beautiful creature before its too late. 
The future of our planet depends upon the lessons we teach our children.