We arrived to the Dry Tortugas with the sun on our beam giving us a warm welcome. A day sail from the Marquesas we enter the anchorage and it feels just as if we were here yesterday…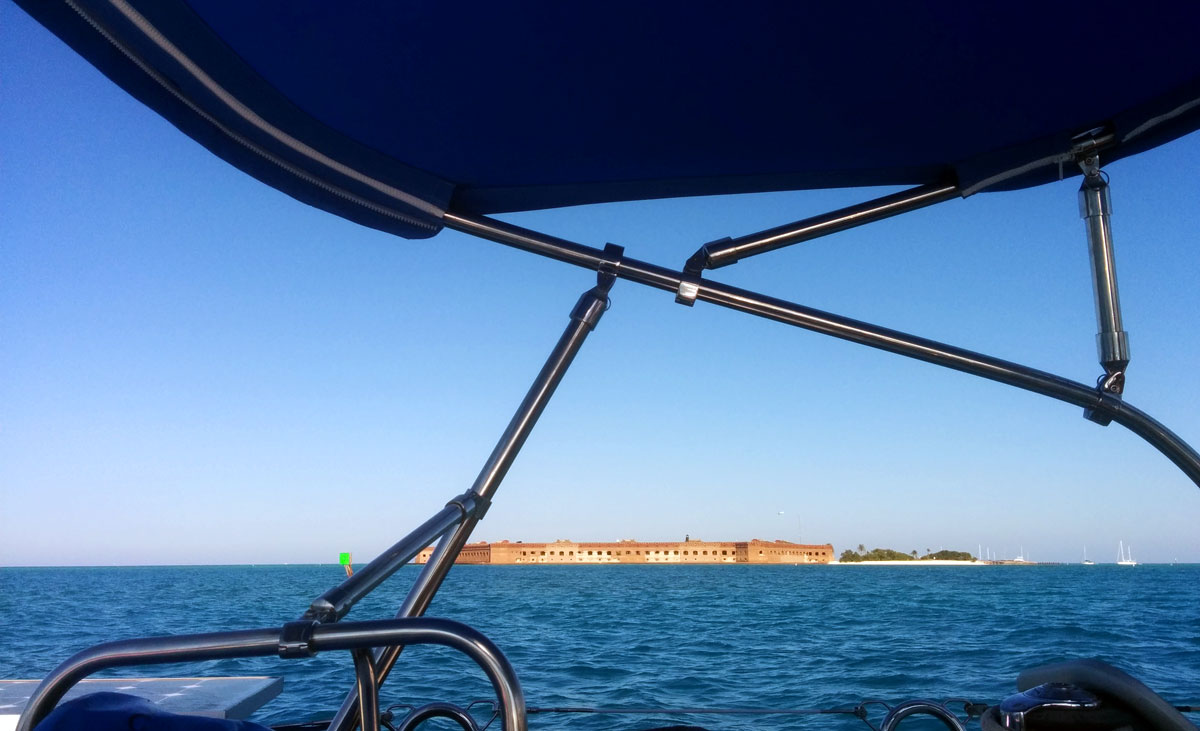 It was 6 years ago on a romantic honeymoon aboard our first bareboat sailboat charter, alone together for a week. At that time we could have never dreamed where we would be today and what we would have accomplished. As we were approaching, the memories of our honeymoon trip filled our heads as we reminisced. This is where we got our first taste of cruising life. This is where we met our first cruiser friends (Mark and  Joyce we were looking for you!) we told them our dreams, our goal of living on a sailboat. 6 yrs later, 3 of those living on a boat and who knows how many thousands of nautical miles later, its surreal to be here again. It feels like a familiar place, a very special place. Today there are a little more boats and people visiting but not much has changed since then. The beauty has remained ageless and sea life around this island is everywhere.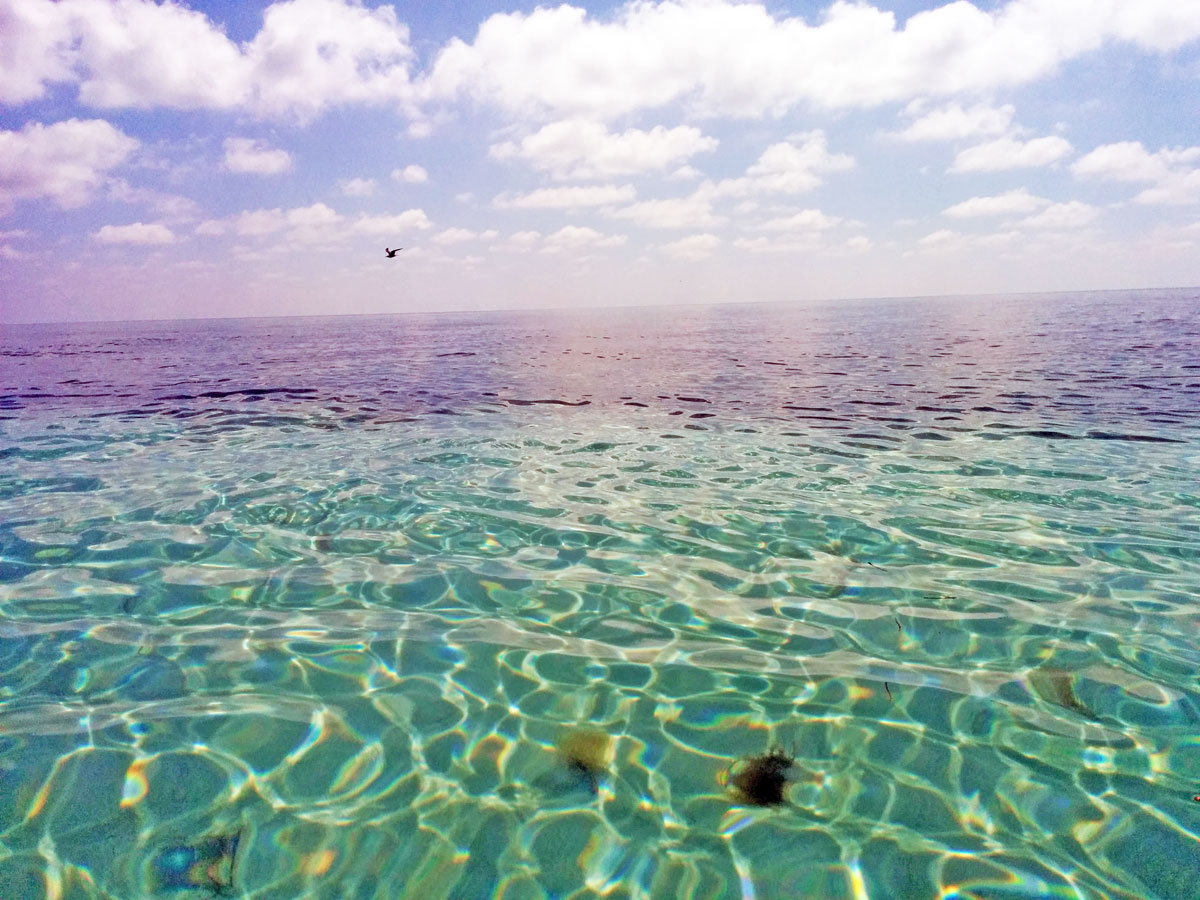 History tidbit | While on a quest searching for treasures Spanish conquistador Juan Ponce De Leon discovered this island in 1513 naming it "Las Tortugas" for the abundance of turtles he saw here at the time. These ancient creatures still roam the island but since then the birds have claimed the land. With no water then and still none to this day the name "Dry Tortugas" first appeared on mariners charts to show they offered no fresh water, the name since then has stuck. In the early 1800's Fort Jefferson began to emerge, the United States began controlling trade and navigation from the Gulf of Mexico to the Atlantic. A prison during the civil war for captured deserters at one point. It never fully reach its completion yet the structure still stands tall today.  The army abandoned the fort in 1874 and it has now become a wildlife refuge to an abundance of sea life now known as  – The Dry Tortugas National Park.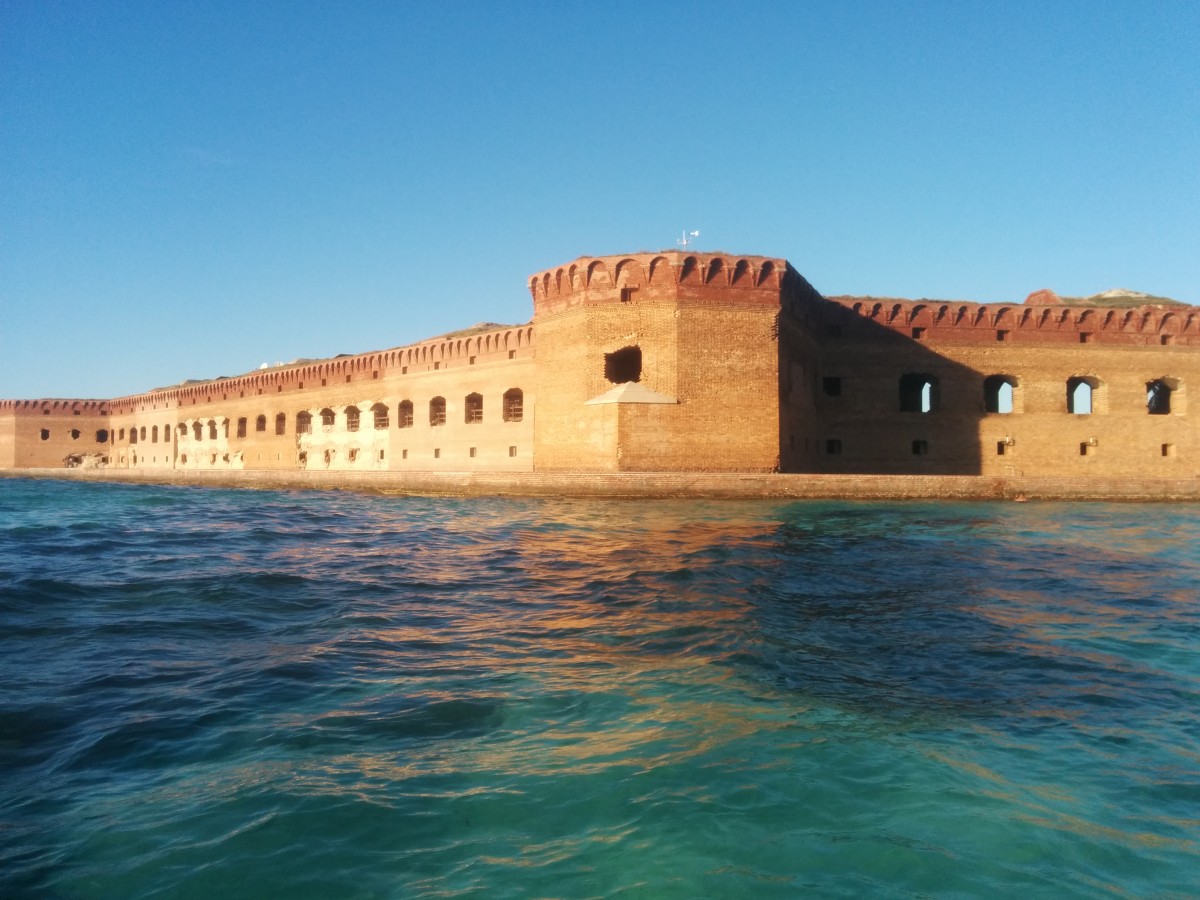 Anchored and ready to explore! We check in promptly and pay our fees which was a total of $10.00 ($5.00 per person) for one week and our dog Beau was allowed, we were happy sailors! You can also camp here for $3.00 a day, which should be on a bucket list if you are an outdoor adventurer because this place is very cool. With not much on land, the area makes up for in the water. That being considered we spent the rest of the week in the water exploring! *Some of the best snorkeling we have done by far. This place is a gem.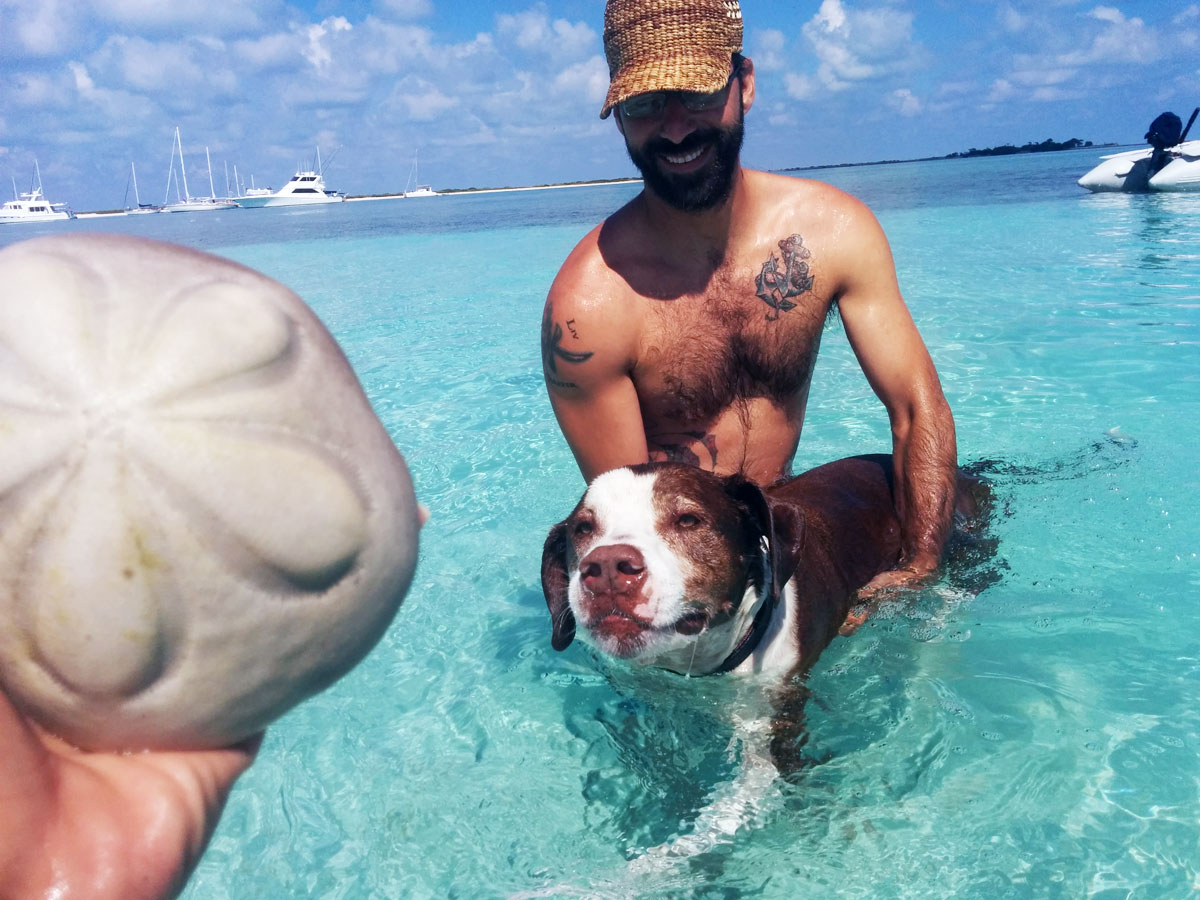 Love was in the air. The sea was warm. The powder white beach was so inviting and we had everything to remake our beach picnic memories come alive again. We set out to recreate our honeymoon on the beach. This time our dog Beau was with us, so cool!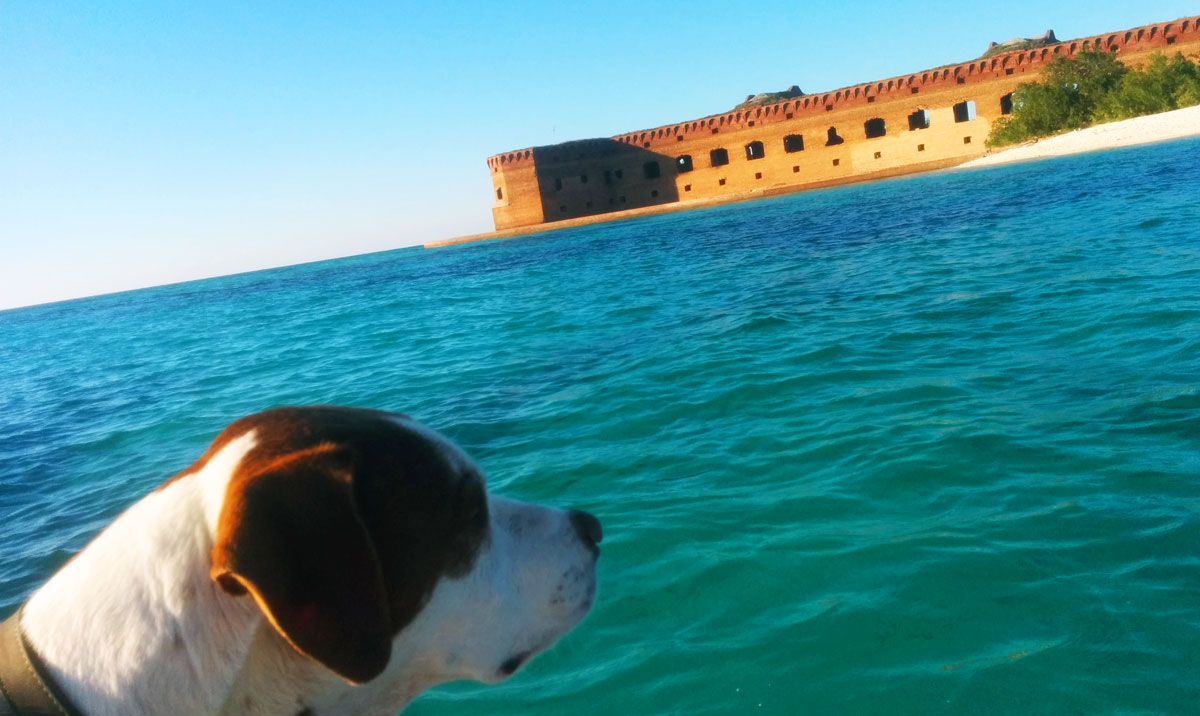 Just as if our honeymoon was yesterday on the beach…we talked about dreams, ate some cheese, fruit, watched the sun go down slowly from the beach into the night we drank like sailors. Pretty close to the last time!
Our time here felt like an eternity. So many positive vibrations, so much to be thankful for. Thinking we would be here in our own boat would have totally blew our minds back then. I can still remember the questions we asked ourselves-  What would it feel like to have everything we OWN on a sailboat? What would it be like to LIVE on a boat? Well you don't ever have to pack anything for a trip that's for sure!! 😉 And to live on a boat, it's pretty freakn amazing. Our own personal oasis we can take anywhere.
In the Dry Tortugas where there is no water or food… is no problem for us!