We got to Boot Key Harbor  Sunday and spent the week exploring and enjoying our surroundings. Tasting the food everywhere we stumble upon, its our way of getting a good feel of a place.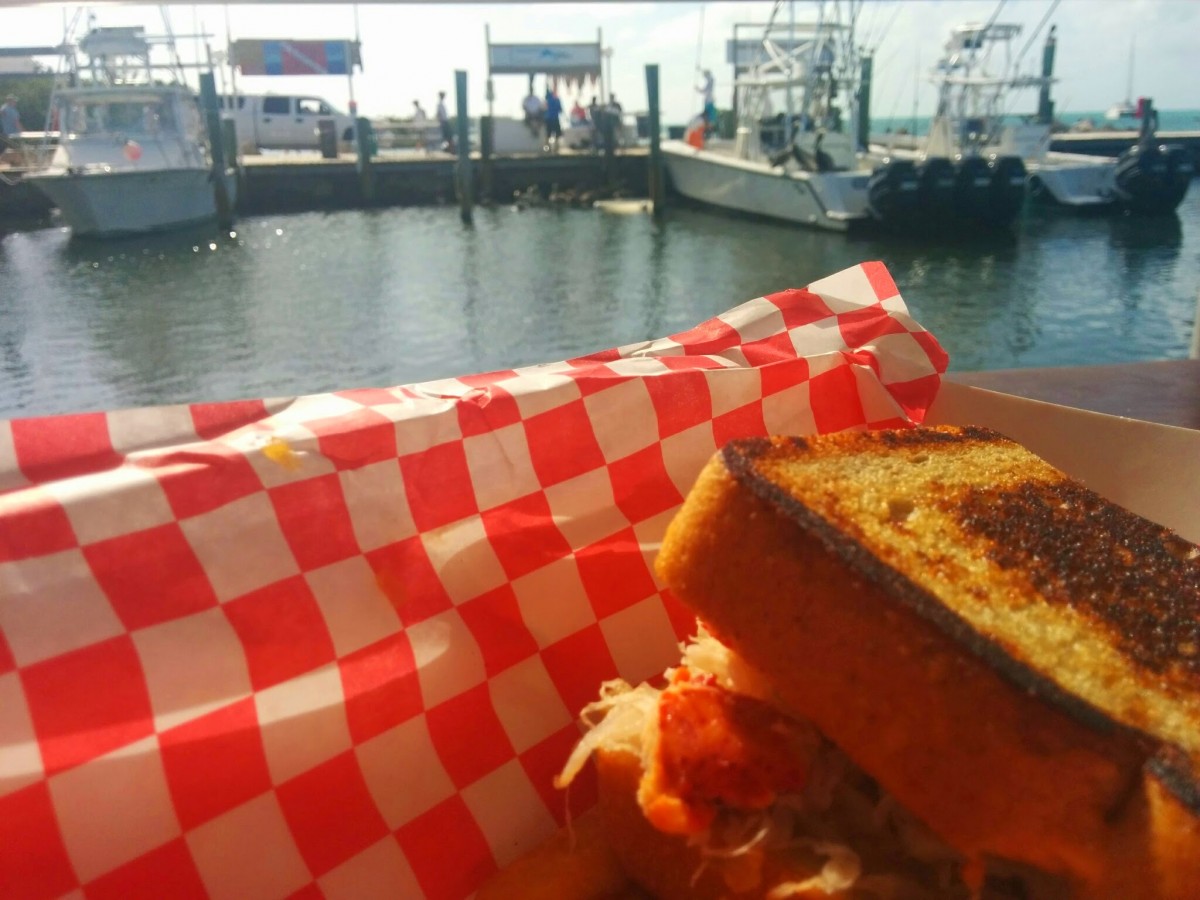 Surrounded by good people, our tummies stuffed with excellent food, the sun beaming bright everyday this island definitely has a good vibe to it. A sweet little place indeed. The people are friendly and the smiles are warm… and everyone has a sense of humor. Maybe the food and sun combination has something to do with it? Maybe the rum? Who knows but whatever it is I like it. One thing is for sure there are alot of boat people here and TONS sailboats! So much so that it was so hard to find a place to anchor, but we did find a great little spot out of the way yet close to everything. So I thought I would jot down a couple of things we learned about this anchorage that might be helpful for someone visiting by boat. Oh and everything else here on land is as simple as can be. Laid back island life.
Marathon by boat- Good to know things: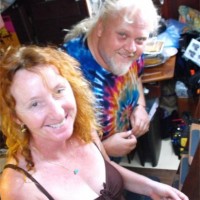 Canvas – Caribbean Canvas Company is a awesome group of people that have mad skills in doing custom canvas work. Not only are they good friends of ours but all around good people. We met them in Bahamas back in 2012 since then we have had a connection that has never faded even after all these years. If you ever need work done, have an envision you want created, these guys have the skills to make it come to life. Give them a call! #305.290.0871
Dogs- They are very dog friendly here, a leash is a must but they are practically allowed everywhere. No worries here!
Shoaling- As we made our way into the harbor checking out where we could anchor we noticed alot of shallow areas not on our charts. Motoring slowly through the harbor all of a sudden we come to an abrupt stop, we actually grounded with an unknown object! Could have been a shoal? A sunken boat? We will never know. Thankfully we got out of it and the boat has no damage. So be aware at all times when navigating through the harbor and the slower the better in between moorings.
Moorings- There are alot of moorings all provided by the city, none readily available. There is a waiting list you can get on.  If you plan to come here I would def recommend calling the number first to get an idea.  #305.289.8877
Slips- The slips here run about $2.50 a foot depending on time of year and your draft. Most marinas you can reserve one ahead of time. There are a couple of marinas but keep in mind space is limited everywhere within the harbor.
Dinghy docks- Ok so this one was a surprise. There is Dockside Restaurant, conveniently located to roads that lead you to the big named grocery and supply stores. You can tie your dinghy here but you must purchase something from the place. The other option is Boot Key Harbor City Marina. # 305.289.8877 *A heads up you will be paying around $22.00 daily if you are not on the moorings or marina or $84.00 a week to be able dock there with your dinghy.
Laundry- As mentioned above Boot Key Harbor City Marina has dinghy docks but for the $22 dollars they also have a laundry facility $3.00 a load and dry. ( 7 washers, 8 dryers) What you will be getting for the $22.00 is access to everything on site which includes a bathhouse, place to recycle trash and free WiFi. You will need to get a card for the bathhouse and a separate one for the laundry facility, and they must be returned or they will charge you $10. We paid for a day and took full advantage by using everything…and we got a free bag! 😀
Rules- With alot of boats here there must be rules to keep all these sailors in check 😉 So here are a couple to keep in mind. 1. Anchor lights on boats are required at night. 2. You are required by law to pump out every 10 days if caught discharging overboard you will be fined $250.00 and asked to leave the harbor. 3. Your dinghy must be registered and have valid numbers showing or expect to be hassled or even fined. If you need to register your boat   3101 Overseas Highway 33050 is within walking distance #305.289.6034. Also for your dinghy (or motorized vessel) if it can go faster than 7 knots you must have red and green navigation lights AND a 360 degree visible white light, under 7 kts just the 360 degree light is required, and one last thing – life vests for all passengers on board it's the law.
Good things- The people here are doing their best to keep the harbor clean and safe. The kids clean up beaches and surrounding areas, this here has captured my heart. To see people caring for the earth and each other is such a beautiful thing to see. With that they are protecting the sea life and sailors by enforcing these rules. It just goes to show what a difference a group of people can make…
So here are a few things we learned during our stay here, rules are rules but there is alot to be thankful for.
 

These are not stars you see, but boats!

 
Boot Key Harbor by night…. dreamy.