After anchoring around Miami the past few weeks testing out the boat…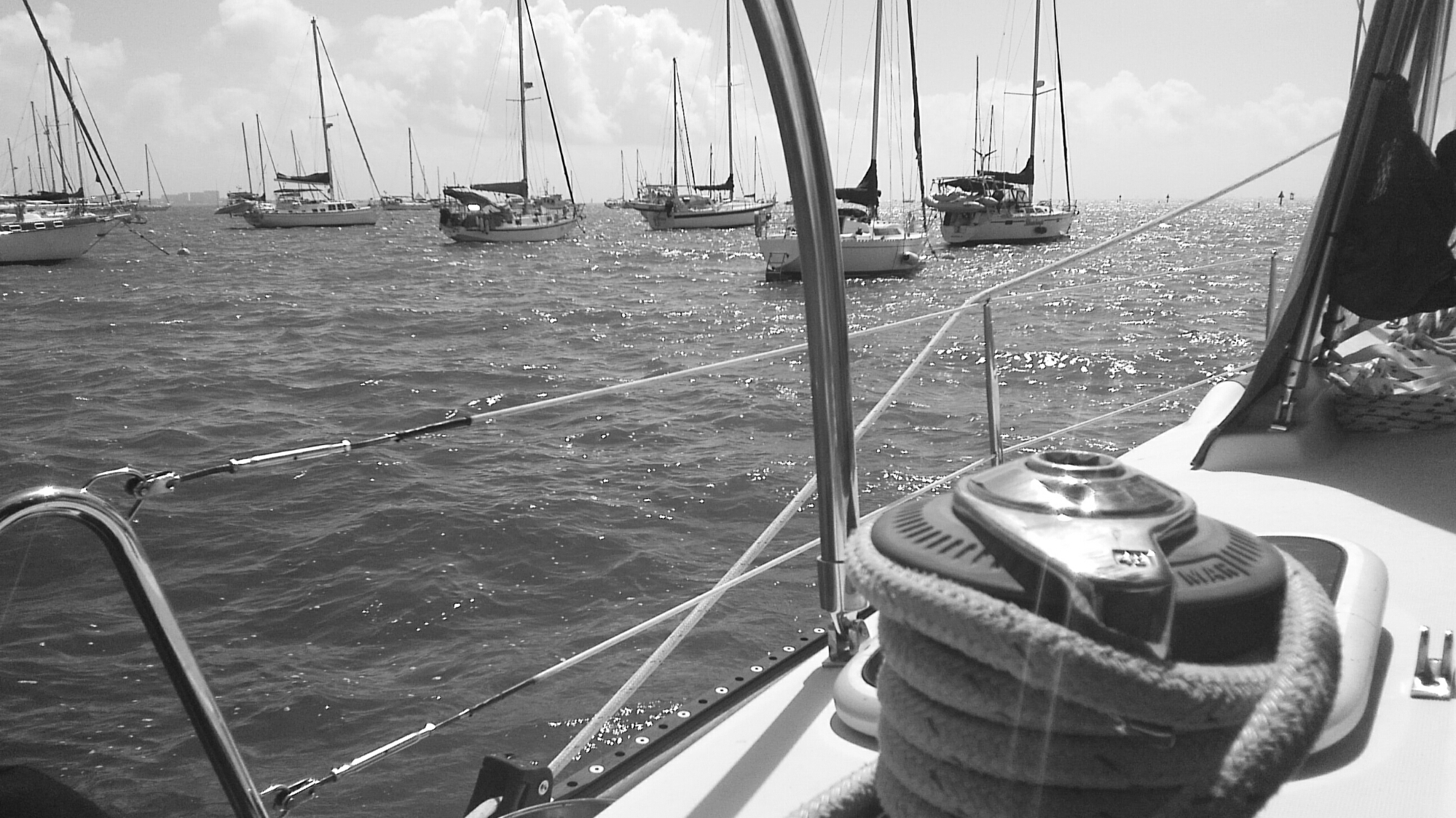 We are currently at Dinner Key attached to a mooring ball. Located just South of Miami its a place we are very familiar with…3 years ago this is where we started our journey! This time we have a alot more nautical miles under our belt and a little more salt behind our ears. But who's counting? The main thing is we are ready to log in more and sailing is good for the soul.
So what the heck is a mooring ball and WHAT NOW???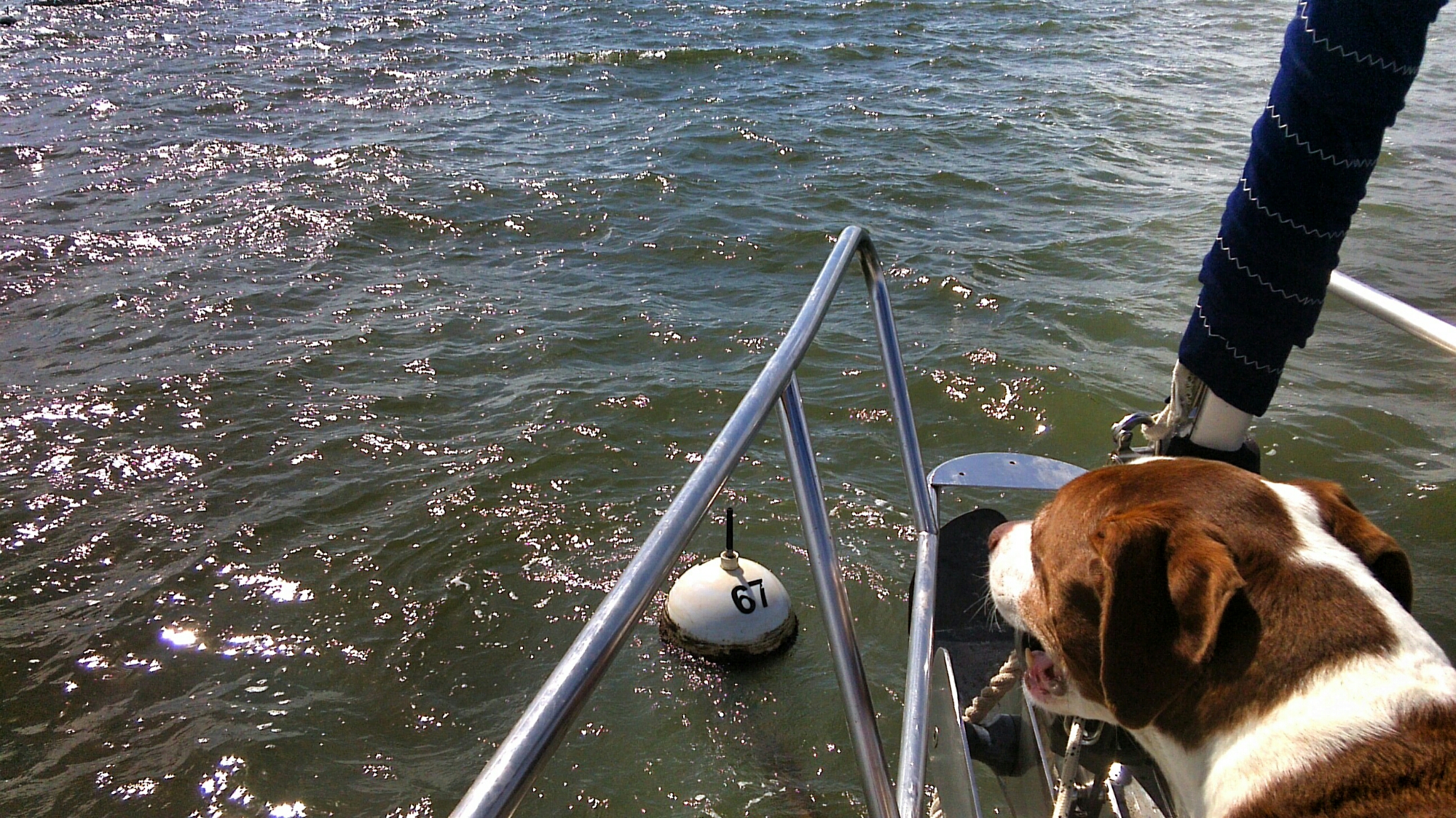 Well just in case you were wondering… A mooring ball is permanent anchor in which a vessel can simply attach to by rope and be secure in one place without having to use the anchor to our boat.  On one end it has a loop or eye hole where one (usually me) can string a rope through, attaching both ends of the rope to our cleat.  The other end of the ball has a chain attached that goes into the ground, the ball or buoy is kind of like the "middle man". Not all moorings are the same, some are attached to a concrete block as shown in the diagram. Or in our case the one our dog Beau is looking at is screwed into ground. Below is a visual to give you an idea of the concept just in case I confused you 😉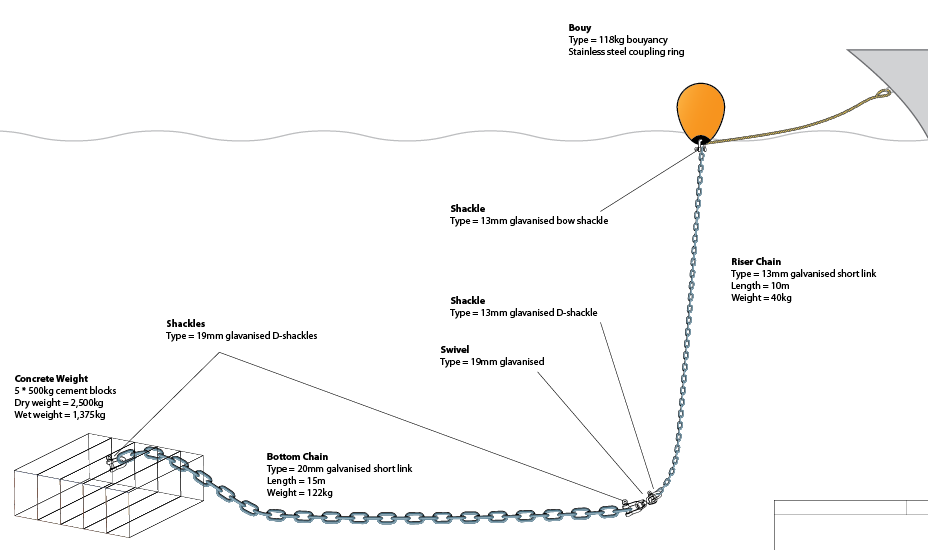 So now!
This is how we have been floating the past few days. A whirlwind of events doing our final preparations to the boat, from fixing things, to appointments on land, to more boat stchuff. Now, I am happy to say we are finally days away from leaving Miami Woo Hoo! Laundry is done. The never ending list is down to a couple of things. The boat is happy and so are we. Due to depart Miami this weekend into the big blue, it's go time!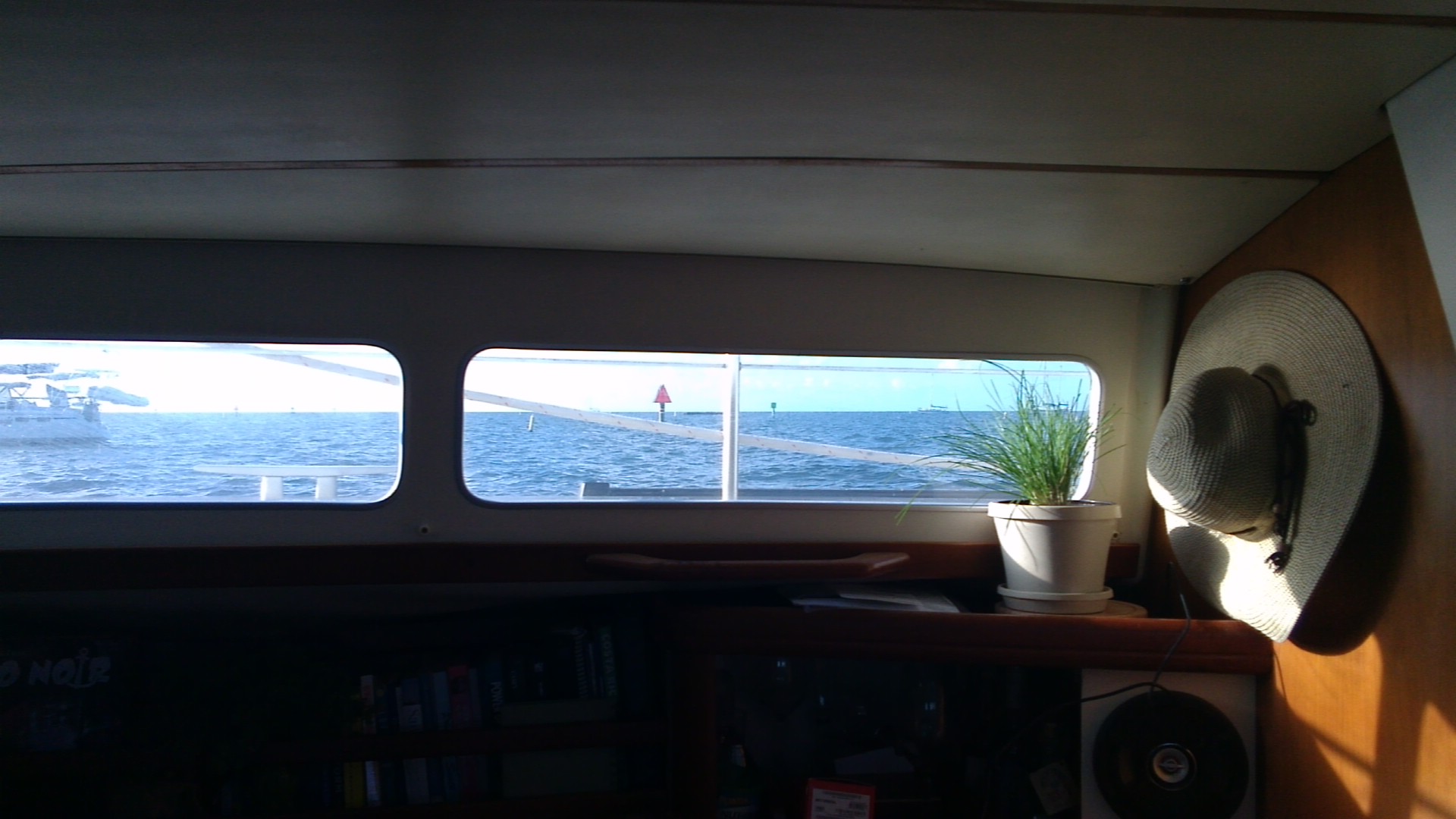 For more on where we are headed stay tuned!