Past few weeks we have been tying up loose ends, getting appointments out of the way in the big city, and doing our final touch ups to our home. All of this seems like a dream.  We are living life at our own pace happy as clams, the boat is super comfortable with all of our upgrades, life is good, and things are good with our boat in retrospect. But, there is always a but…we did find out that our autopilot is kaput. Well not totally…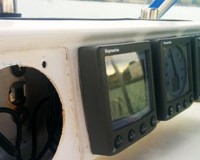 An auto pilot is kind of like a cruise control on a car but instead of controlling speed it keeps our direction steady and on course. On long sails this comes in very handy, being hands free. The problem with our auto pilot is the display not functioning correctly. Which for us is definitely not good news, BUT not so terrible either. Discovering its just the display, long story short after some research we found the perfect replacement part from Garmin. All we had to do was ship them the old Nexus display hence the missing device shown above and wait for the new one to come in. Lucky for us its a fraction of the cost than if we would have had to pay for a whole new auto pilot system, which averages around 3k! We dodged a big one, thank you Garmin.
All this aside the display is headed our way and its all good. Now we just wait for the part to come in, then were headed South!!!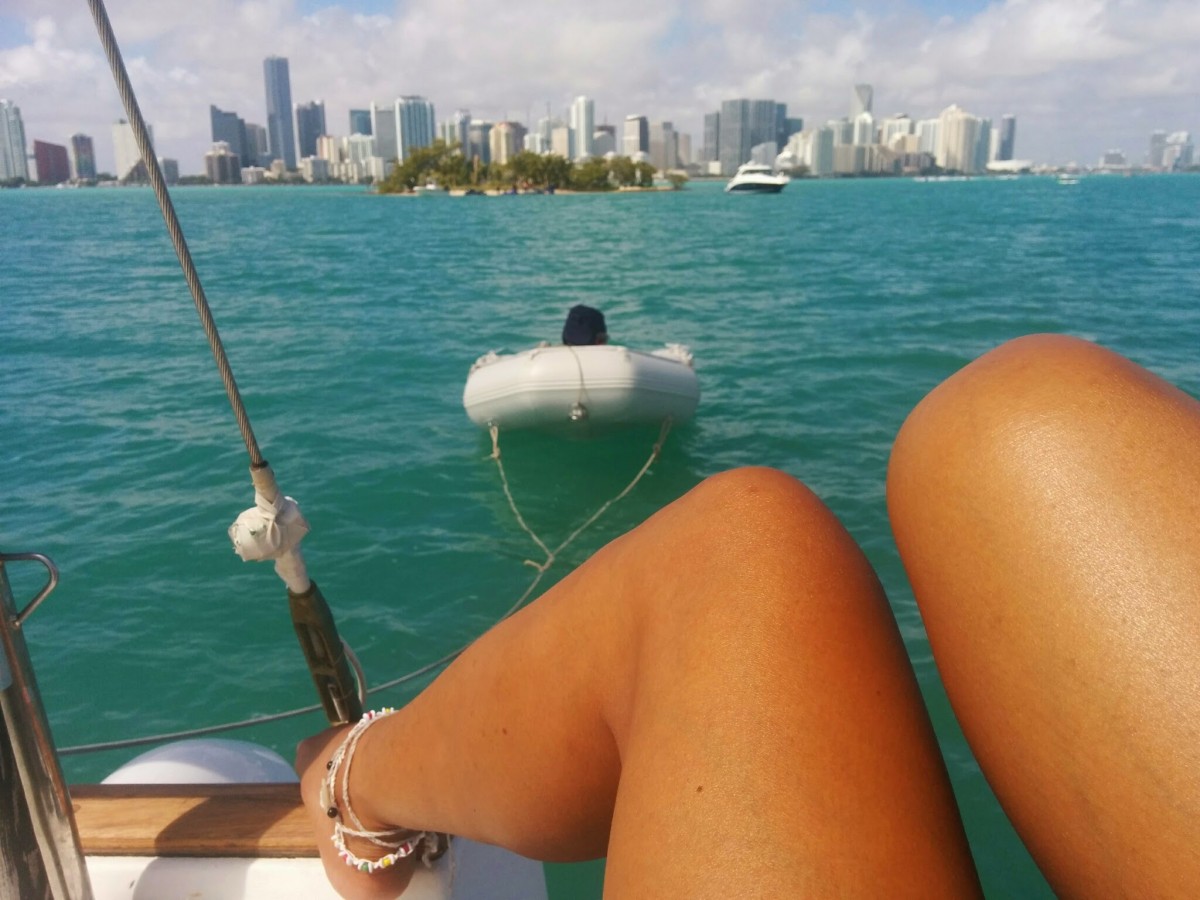 Its island life in the big city just a little bit longer No worries here!