Chico is our dinghy. A dinghy/ tender is a small type of commuter boat. They come in many forms but for us and our boat the most practical is an inflatable dinghy. Somewhat light to handle you can also deflate and store them on board for long distances and for us that's a major plus. This inflatable boat acts like our "car" on the water, it gets to land and everywhere in between from our sailboat. It's a very important piece of cargo and of course along with our dog Beau. Good boy!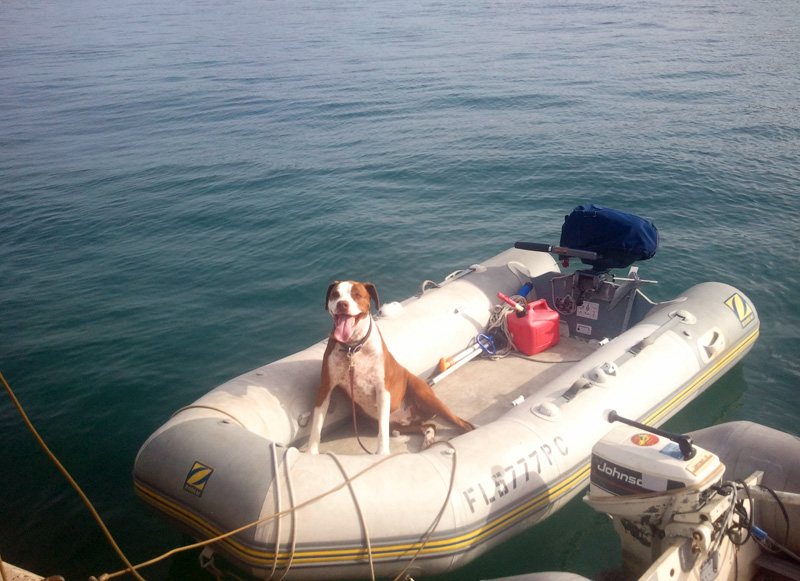 This is Chico on his last days. Ancient like an iguana and tough like one too.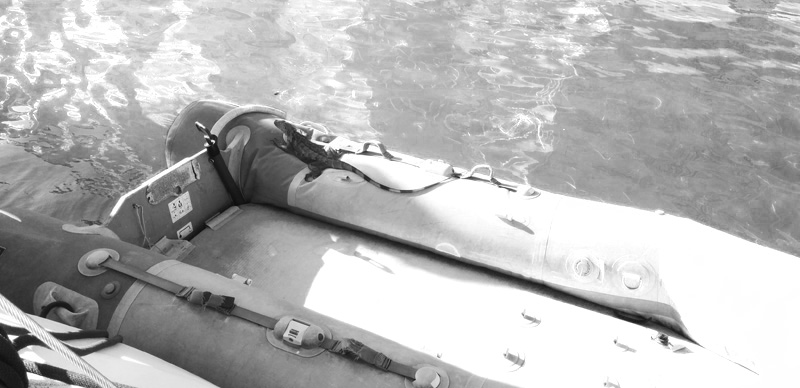 Our old dinghy Chico after more patches than one Zodiac should ever take, Chico finally left us to be recycled and reincarnated into yet another man made creation. We bought it used with many miles, even so it was a total gem we found on Craigslist that day. With lots of good memories and magical adventures we say good bye to a great old friend much respect. Thank you Chico for the most awesome wave jump ever, this ones for you. *Video taken in old San Juan, Puerto Rico – Enjoy the ride 😀
Chica. 
We were so stoked to see our big package arrive at the marina yesterday. A box big enough to fit Beau and actually now that I think about it possibly weighs just as much! We ordered our new Saturn dinghy online and in less than two weeks it was here! After searching online for another used replica of Chico, shopping around on land, we decided for the amount and quality we were actually getting a great deal with this one online. A tad bit smaller than the last one, hence the name that stuck. Chica is perfect and it has oars and seats! Easy to handle even without an outboard ( outboard– A small marine engine that powers the dinghy in the water) its perfect for rowing, and a perfect way to exercise. Mornings now look like this around the bay now . A nice row to the park with Beau, sometimes he likes to ride and other times he prefers to swim. *Beau is the brown spot to the right, you should see some of the looks he gets, hilarious and the Dolphins (aka dol-"friends") they just LOVE swimming with him!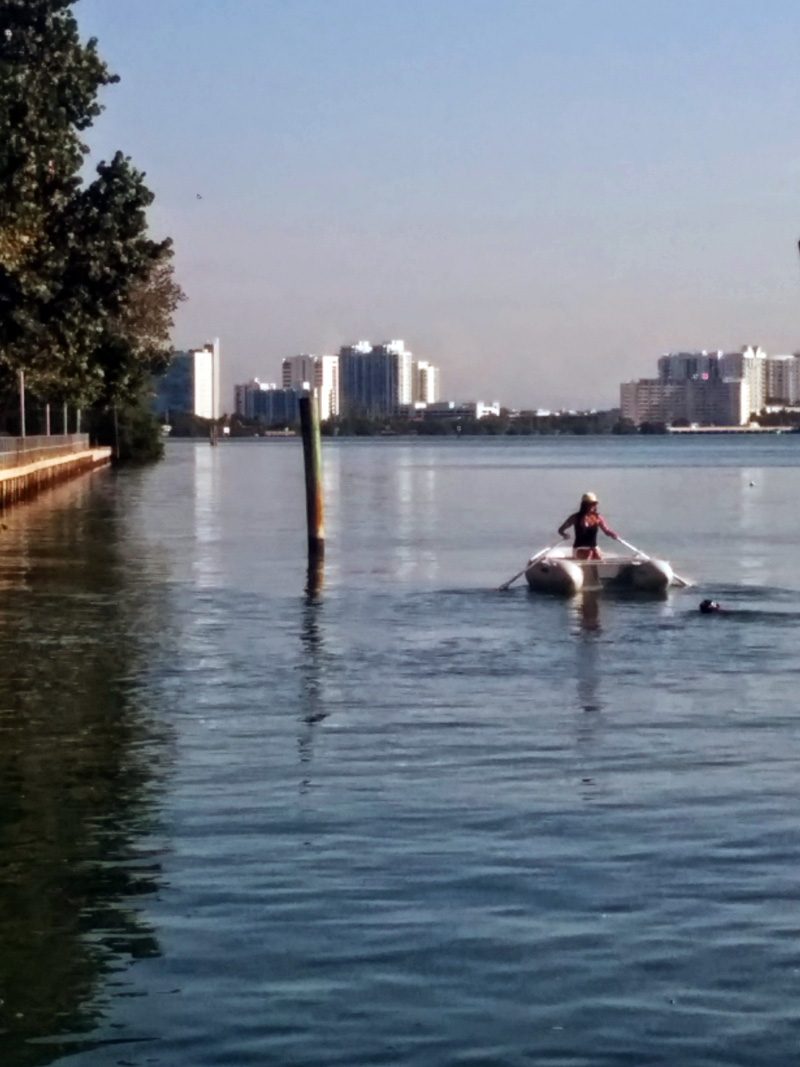 Things are coming together and moving nice and smooth. We are going at our own pace in life and its all good!
Good things good things