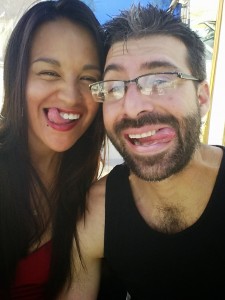 Lately its been all business. Go go go the past year! Insane crazy madness as you can tell but all very positive. When I stop for a minute it seems as if we have lived many lives in such a short time. This life never ceases to amaze me. No day ever the same. No future ever certain we are here on the ocean, floating. The experience, each day gratifying to the soul we continue to soak in all the good. Work on our boat is looking great, honestly it never really ends but our priority list is getting shorter and soon enough we will be sailing again ah yes indeed! With that being said I wanted to take some time to write a note from the heart…
As the new year quickly approaches each year that goes by I realize that retaining and appreciating all the special moments are what matter most. Every soul. Every smile. Every day. Its our way of living. To remember and know time was well spent. Not waste a single second other than living in the now, happy for what's to come. We have had no regrets with the choices we have made. Even though family and friends are far, we are all connected. This life has taught us to deal with the elements. To never take anything for granted. To know we might not ever see that person or have that moment again. It sounds harsh but it really gives light to make the most of our time. Make it all meaningful. Really, if you live life as if there's no tomorrow life will never disappoint you. No regrets.


Right now as I'm typing this the boat is rocking gently with each wave and I cant help but to smile. In the background light sounds of water splash as it creates a form of music that is comforting like breathing. Its apart of us now. A gentle humid breeze is making its way through the hatches above my head messing up my hair but I don't care. Everything roams free here. Rays of sun stream through the hatches scattering beams of sun-kissed colors throughout the cabin. Natural light all day every day. Thinking of everyone, thinking of life, our experiences and all it has to offer I have nothing but love for it all. FACT.
Everyone in our lives, those following our adventure much love. Our family who have been super understanding and supportive throughout this journey, a BIG thank you! You guys are the best. There are not enough words to express our gratitude. Our friends we wish we could hang out with more, appreciating what was is just as meaningful. Reminiscing on the good times is like a dose of laughter, thank you for all the great memories guys. Drop us a note sometime we would love to hear from you…don't be shy! To everyone we appreciate all your support, we love all you crazy people and know we are always grateful for your friendship and love. Your kind words have meant the world to us thank you for being apart of this journey. As fluid as life is below us we have also become inside our soul and our methods of thinking. Ever flowing like the ocean. Forever grateful…
We send our love to you.