Do it yourself projects. Sounds fun. Sounds simple. But sometimes its not that simple. We took this project on with high hopes of learning more about our boat and heck if it meant saving some mula, well that's always a major plus. Thankfully everything was just an online order away, which for us unfortunate sailors meant a long period of waiting for our factory parts to ship in from France. Most of the stainless steel on our port side was damaged and needed to be replaced due to the collision we had with the other boat  Our stern rail was the part that took the longest to get to us here in Miami (far right arrow in the picture). We also had some pretty good cracks in the hull of our boat to deal with. It was a mess to say the least, poor boat.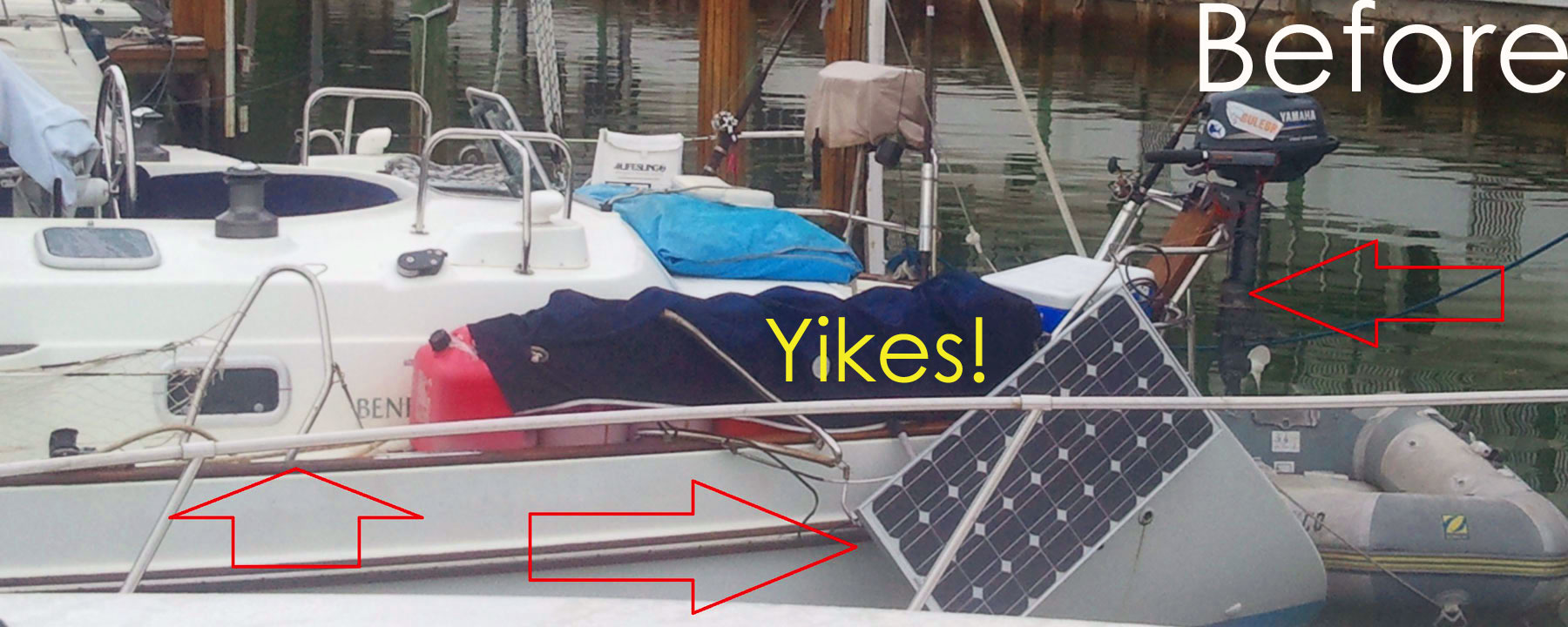 Fiberglass. First, we started off with a fiberglass repair kit purchased at our local Marine store. Enough material to do the job it was all we needed.  A process of mixing ingredients and sticking to the directions, no problem. If you are going to do this yourself make sure you have all necessary components and materials ready… or this stuff will be sticking to you and everything else. Once you mix, its a race to get it done as the resin components start to cure very fast.
 Here is the bad boy of them all the Stern rail bolt hole. This was the extent of the hull damage, not too bad considering the situation at the time it could have been much worse. With a clean and prepped surface we then apply the fiber material, between each layer applying epoxy mixture. Cover, let it cure and wait. The next step is to sand and apply a gel coat. The arrow shows the finished repair. Not too shabby eh? 

Mighty stern rail. Our stern rail was shipped straight from France on back order we waited patiently, who knew they take a whole month off of work.? Wow! When we got news it was on a cargo ship crossing the Atlantic we were stoked to have this major part finally in route to us. Six months later we have our rail and now we get to install it. The installation was as simple as bolting down and waterproofing the area. A breeze, thankfully. Sealed with 5200 its as good as gold. Considering this part alone was $2,900 US dollars! Heck its almost as if it was.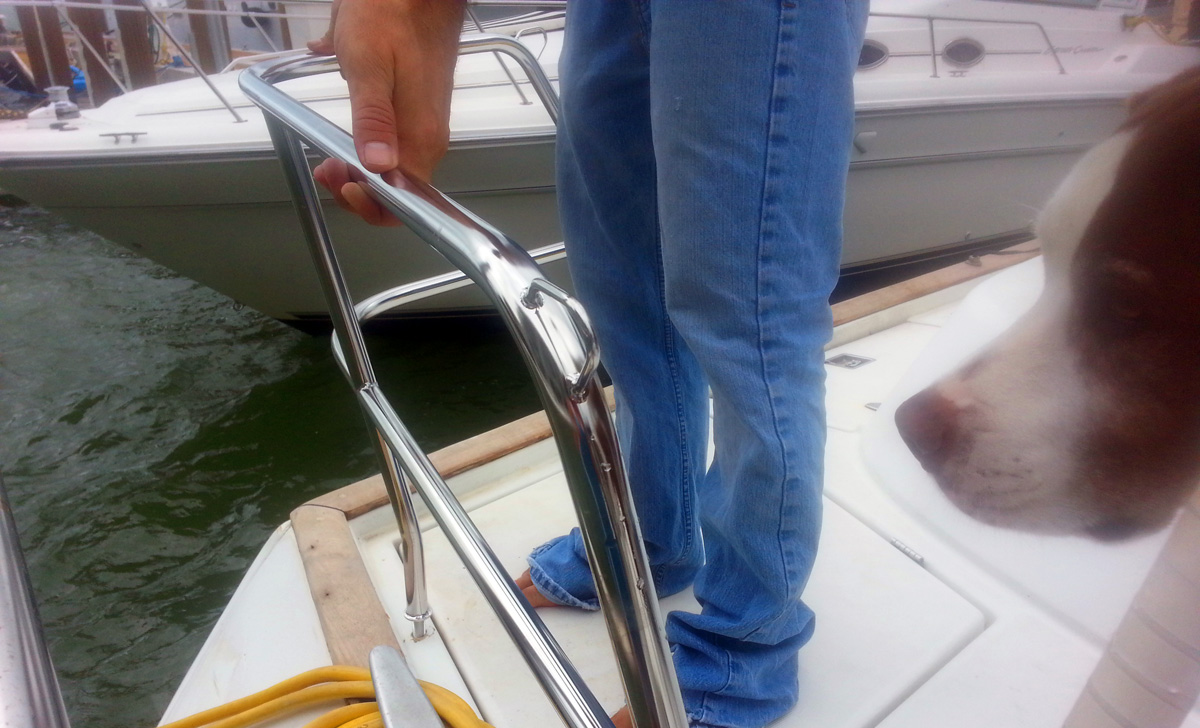 Now here is our boat after
new life lines, new stanchions on the port side, stern rail installed this is the new and improved version of our boat! We are SO happy to have this project over with. A long time coming its very nice to finally cross this one off our list. I'm not sure if we can call ourselves professionals, but we got the job done. Whew!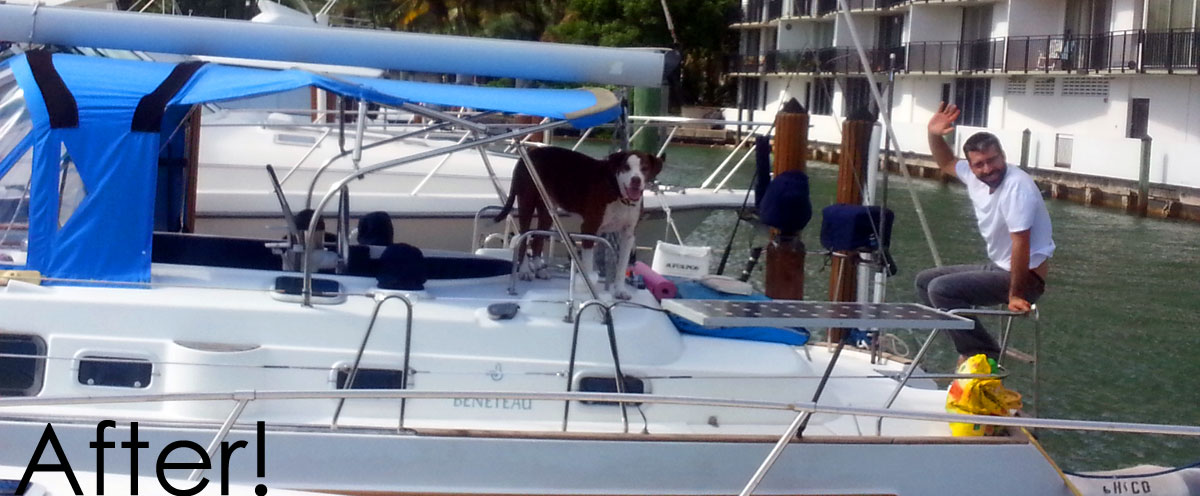 Now that this crossed off our list, I am happy to say we are almost finish with our next project already! It involves cutting into wood…. did I mention we are NOT carpenters?!?!?