Being docked and in the United States gives us the opportunity to visit friends and family by plane, which we have been taking advantage of….

This year alone we have gone to Oregon, New Mexico, California, Arizona, New York, New Jersey, Michigan, North Carolina sheeesh right?! In turn we have gotten pretty good at traveling by land. But for us it is a little bit different leaving home considering our "house" floats on water. Not your conventional realm or suburbian neighborhood but a way of living that works for us. Here's how this crazy life of ours merges with our temporary air travels.
What the heck do we do with the Sailboat and Beau?!?!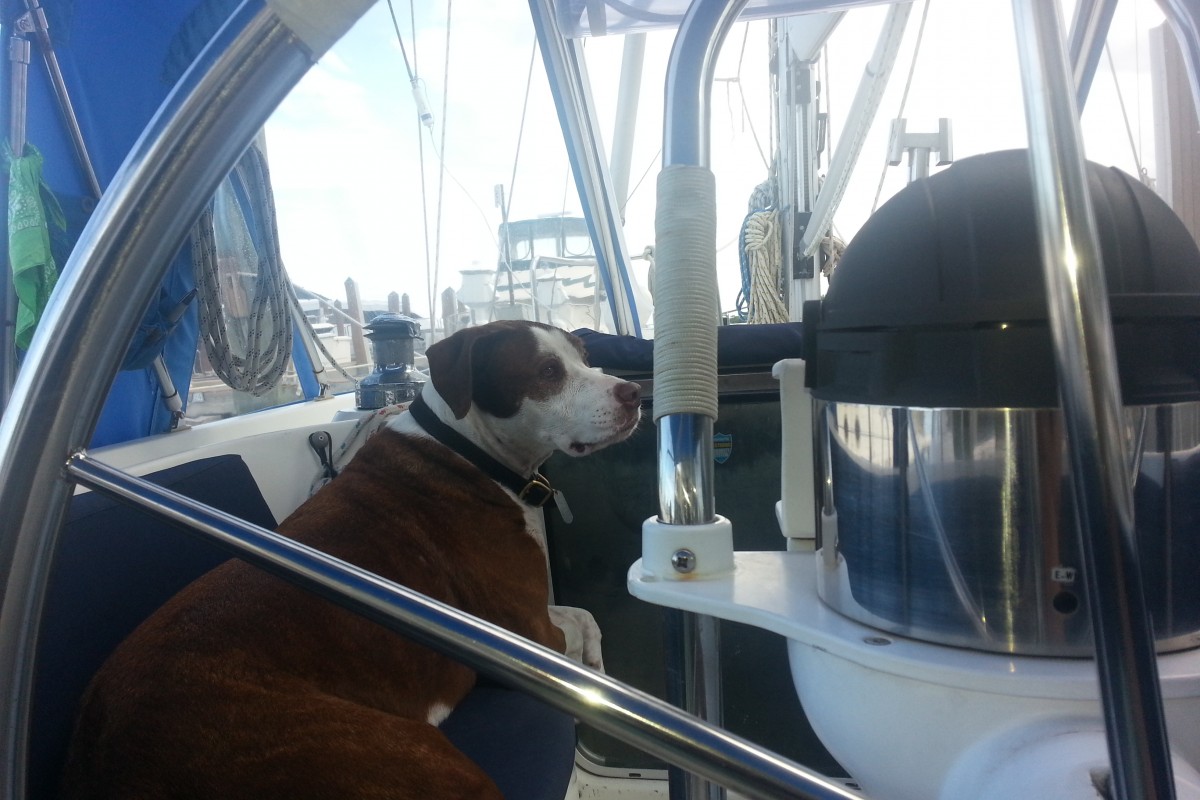 The boat. For the most part the boat is secure by lines attached to the dock. Each time we leave the boat for an extended amount of time we make sure to check our lines (ropes) and the lines of the boats next to us. Its always good to check lines periodically in any case. Lines can easily chafe and break over a short period of time if left unnoticed, and that is one thing we don't ever want happen. So we always check this off the list first.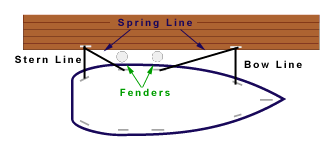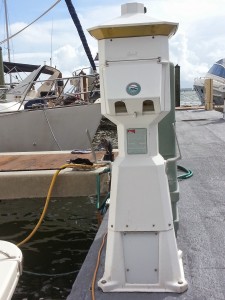 Bilge and power. <<<This pedestal is what provides our energy when we are docked.  We connect our power cables just like an extension cord for any other electrical device except much more thicker and different plug styles. In turn we can have full power on our boat, powering our fridge, lights, battery charger, and we can even run our air conditioner.
On board we have 2 different power types AC and DC. The majority of our systems on board run off of DC power like a car. DC runs off the batteries which we can charge in various ways; running the engine or generator, solar panel, or the AC battery charger. One of the most important things that need DC and battery power is our bilge pump. The bilge pump is attached to a sensor that turns the pump on when there is too much water in the bilge (bottom of our boat).  So we need this working flawlessly as a crucial safety precaution in the event our boat springs a leak anywhere, this pump is what is going to keep us afloat. Air conditioners like ours produce incredible amounts of condensation and remove a huge amount of moisture from the air sometimes collectively gallons per day! All of this residual water is drained into our bilge. Because of this we are always consciously aware of when our bilge pump is working or not, we especially take note when we are leaving the boat for an extended amount of time.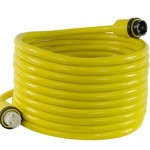 In turn we prefer to disconnect our shore power cables and use energy from our solar panel to keep the batteries full to run the pump. Plus, one can never know what can happen being connected to the power from the marina.  All of the negatives can have serious consequences thus taking preventive measures are easy on the mind. Positive aspect, our boat is equipped to supply the energy needed for daily usage of power consumption without being connected to a power source by land. Checking if the solar panel is in good working condition is a must before we leave. Making sure all connections are nice and clean.  All natural sun power is ready to receive….and in Florida there is plenty of sun!
Fridge and food. I usually clean and empty the fridge. About a week before I plan meals, so right before we leave we should be on our last table scraps. Any other things like condiments I store in the captains lounge here at our marina or I give away to other boaters which is always nice. A day before our departure I have this done and ready, keeping the fridge doors open to dry out once cleaned.  Upon our arrival back to the boat its clean, dry and ready to load up with fresh food, mmm. Plus, it helps me sleep at night knowing there is nothing that will use up the energy for that bilge not to go off.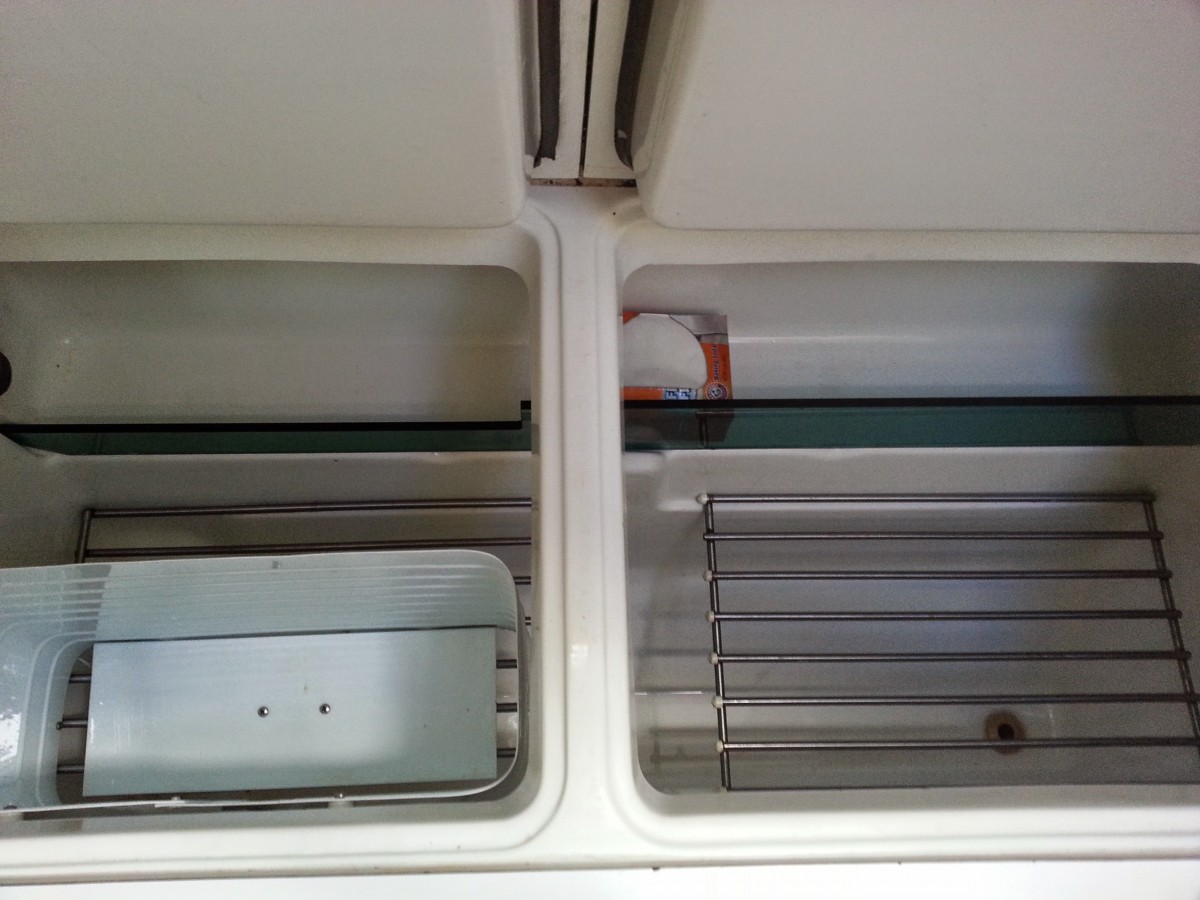 Sea-cocks and water. Sea-cocks are very important. These are holes in our boat below the waterline with valves that let seawater into our boat for things like cooling the engines or air conditioners, and various drains. These are unrestricted and if a tube breaks and the seacock is open water will flow into our boat until it sinks. That being considered we like to close all of our sea-cocks. All sinks, heads, and engine, all closed. Just in case for some reason we take on water all other identifiers are excluded. Sea-cocks closed.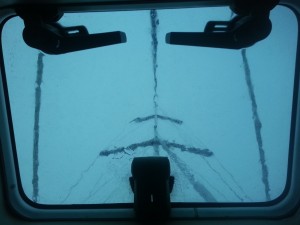 Security. We lock our hatches and give the key to a trusted friend in case of an emergency access can be obtained. To get into our marina you need a access card to get passed the gate so were pretty safe. In general we are in the habit of locking our hatches, in theory we don't have anything valuable aboard. Plus, we like to think our boat has a soul. Under sail gentle and smooth, while we are gone its like you see in the picture kinda looks like a "dont mess with me" face right?? Yea. Dont mess with it. Sailing this bad boy over 7,000 nautical miles this French boat has shown an energy and fierceness we love.
Ce sont les tonneaux vides qui font le plus de bruit.

Empty vessels make the most noise.
Side notes. For trash, I like to get rid of it a couple of days before. A small plastic bag to collect recyclables and remaining waste which is not much and that's the idea. Easy to throw away and its relieving to know nothing is left rotting to surprise us when we get back….. and yes that has happen. Lesson learned. Ew! Other things… cleaning or in my case OCC obsessive compulsive cleaning. I do a wipe down of the boat and wash all clothes/sheets if weather and time allows. Since we don't get much ventilation in the boat other than through our scuppers( shown in the photo below) only if there is wind in the right direction otherwise its pretty much stagnant inside the boat. I also lay out water absorbing fresheners throughout the cabin. Clean clean clean! Deep breathe in, aaaah.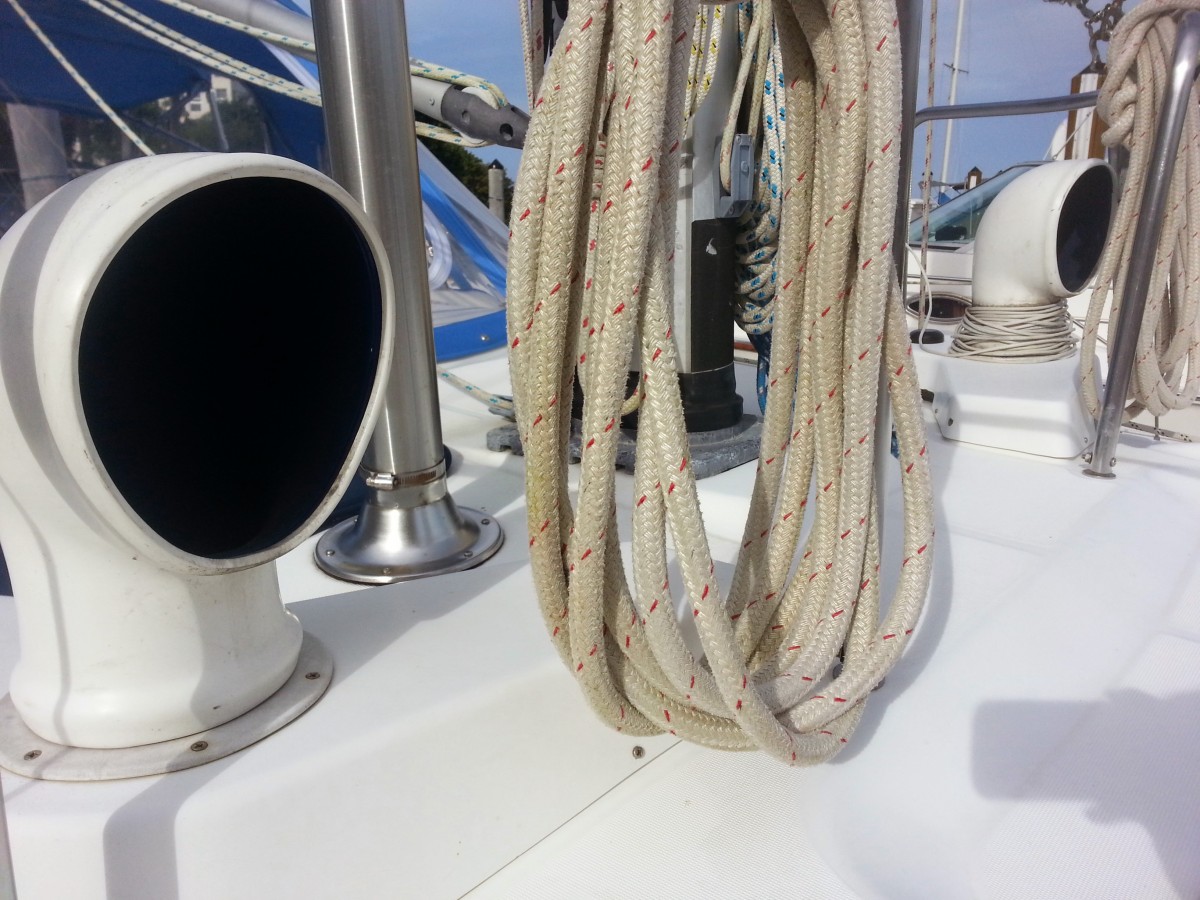 How about the furry one?
Beau Frank. Since our dog Beau is the size of a small calf he is considered to be cargo and his only choice is to be caged up below a plane. I'm not sure if we will ever put him on a plane unless its a special one where he can sit next to us, that would be awesome! Instead we board him. We found a place that is perfect. Waggle Bros. pet resort and spa. Sounds sweet right?! Beau loves it! He comes back normal, happy and waaaay tired. Cageless. Fun. Happy dogs. No worries. So while we are traveling by plane Beau is in his doggy resort hanging out making new friends. We have an app on our phone where we can see a live stream of him playing with other dogs, its so heart warming especially when we miss him. You can check out their website Waggle Bros Pet Resort. and view the live stream of Beau while we are gone, check it out and lets us know if he is being a GOOD boy!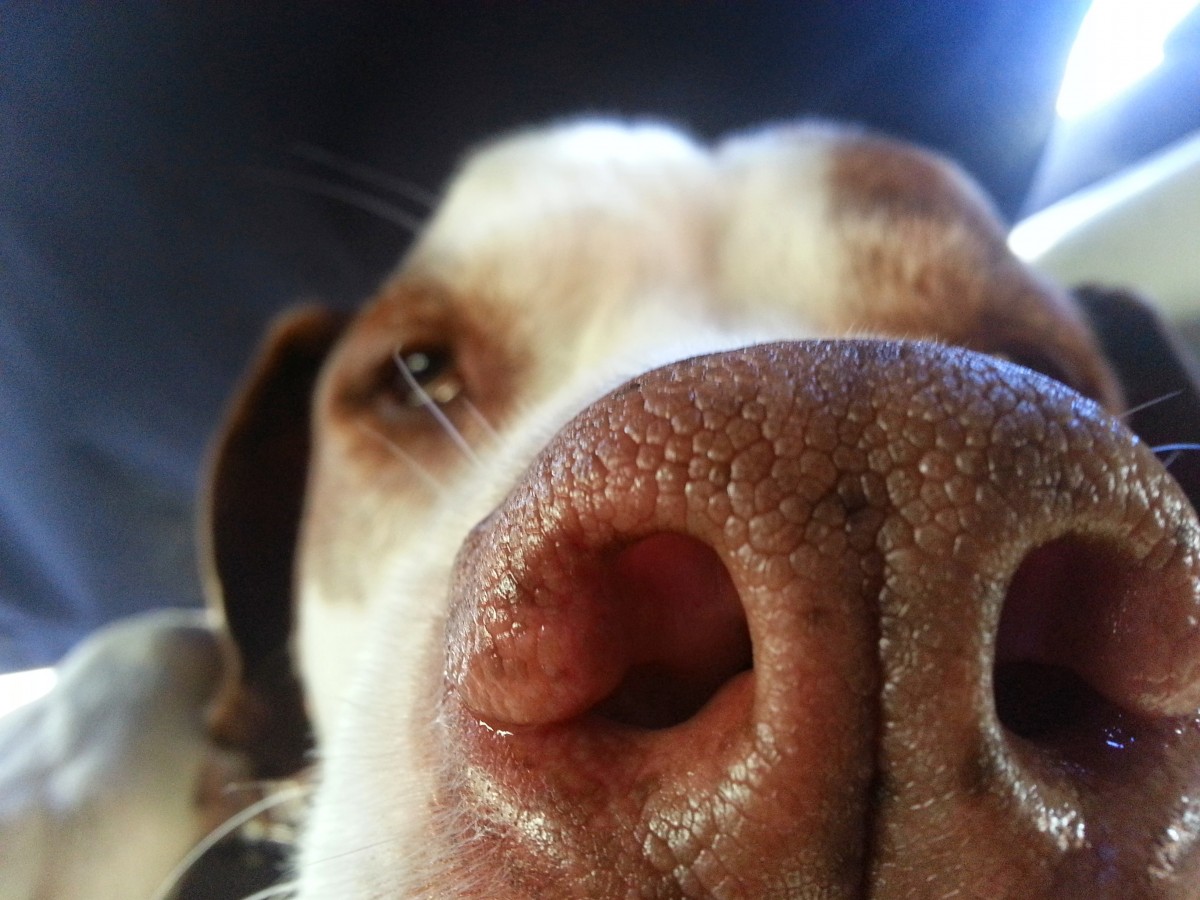 Easy Breezy. Packing has become an easy thing to do since we have moved aboard our boat. Less stuff means less to pack. Our luggage is just one medium sized duffel bag we share. Small and simple. Finite. Viola! So that's the down low in a nut shell of what our process is with the boat and Beau. Its really crazy how we all have adjusted to this life. Everything is so far out and nothing comes as a surprise anymore. Nothing ever normal. We just go with the flow and appreciate all the special moments along the way. With all the pluses land has like baths, space, television, big beds, long showers, and the power of convenience and all its glory it is ALWAYS refreshing and humbling to come back to our boat.
Reminding us how simple life can be.
How much this is our home.
We love our boat.
…and our Beau.