It all began with a list.
Then it got longer.
Then we had a

collision

with a mega yacht.
Now we must add another list separate from the original list. Huff* Like three little birds in a tree waiting out the rain. We hang out. Letting the insurance companies figure out the figures. Always thinking  positive we look toward the future….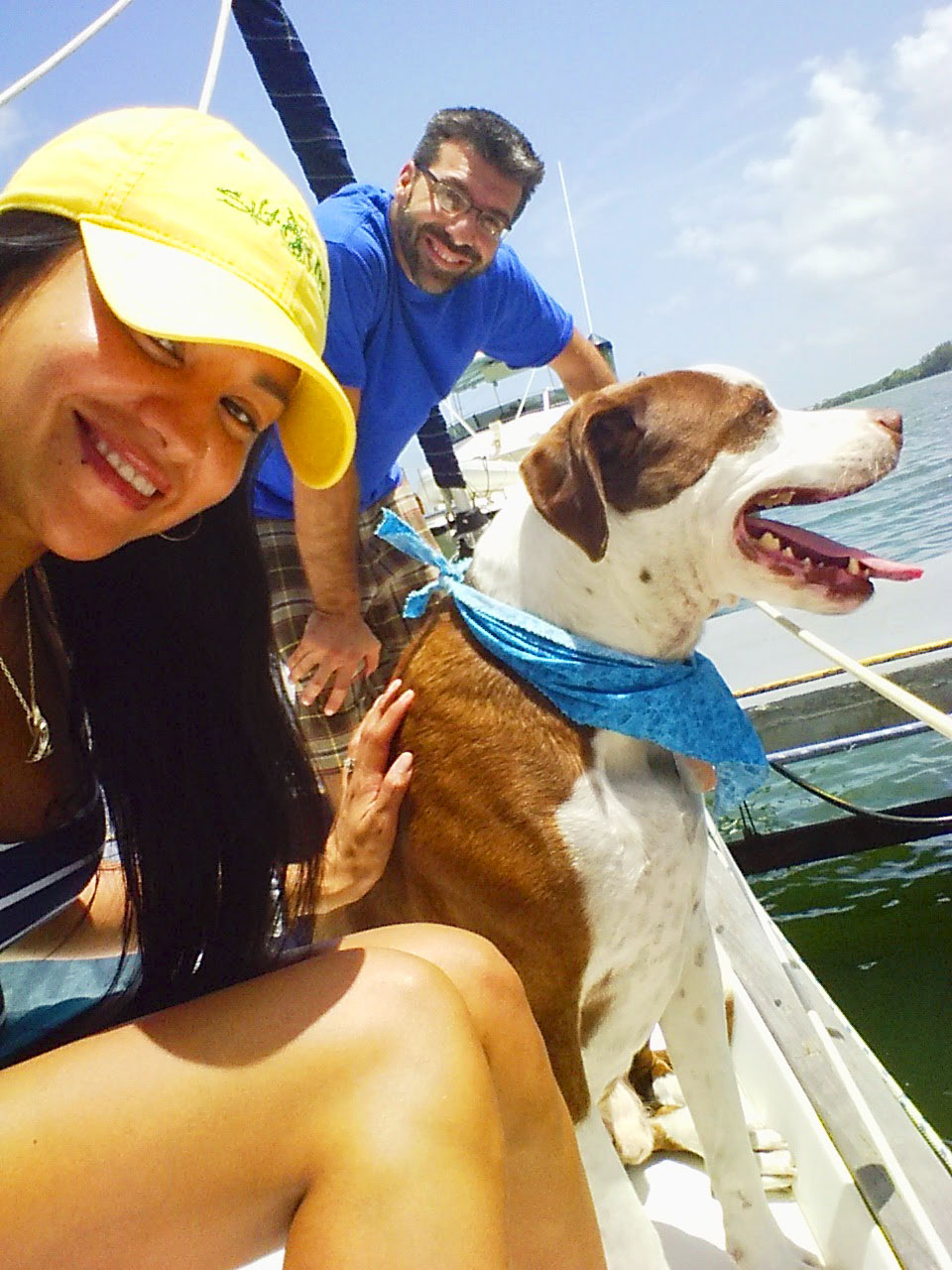 Since little birds dont stay still for too long…never wasting time we have been hard at work accomplishing some miscellaneous tasks for our boat. Some technical must haves like a bigger newer monitor that will act as our Television for the aft cabin which will include a custom bracket. New protective covering for our jib sheet. Replaced shower head pump and fresh water all new. New shower head for the outside shower escapades. Both A/C units have been fully serviced and keeping us cool. And the job that never ends…lots of deep cleaning, its almost turning into a form of meditation. There is always lots to do, but the list
is
getting shorter.
Chico!
We found out the lower unit to our outboard "Chico" was seized and could not be self-serviced to replace the lower impeller.  Possibly due to our boating incident, not sure? So instead of having it professionally mess with for who knows how much. We even thew around the idea of buying a totally different model. We stuck with what we liked. Crazy enough, we found an awesome deal online for the exact same outboard. With no hesitation we buy the engine which ran great (only happen to be leaking a little fuel, no worries). Then, took apart the old seized Chico down to the bone. Now, we have all spare parts for our outboard! Spare parts are so good. Replaced the valves on the new version of our outboard and the fuel stopped leaking, stoked. Chico is back in business. As for Beau…well he is just all fun… all the time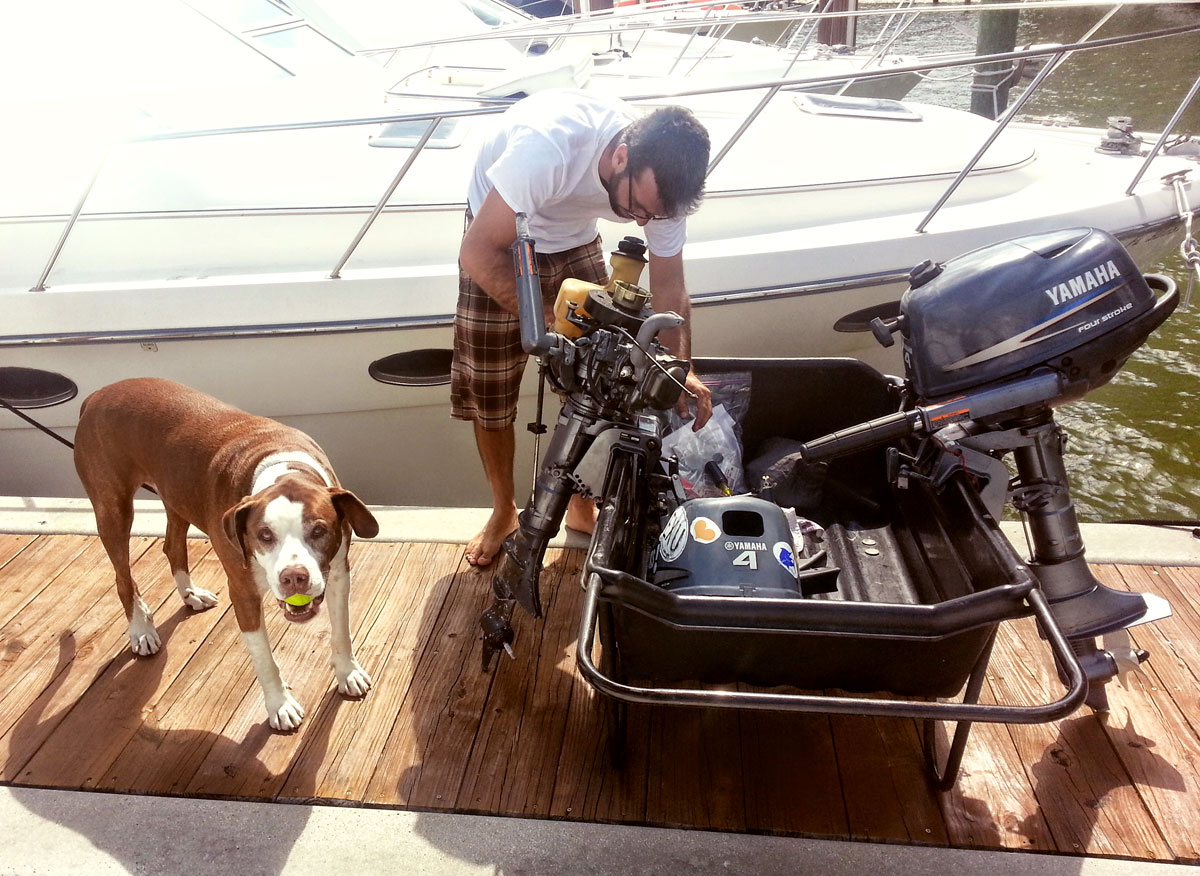 Whats up with the accident?
The damaged sustained from our collision was totally exterior so our living has not been affected in any way. We are alive and no one was hurt, thankfully. We never before in our lives experienced a boating accident where we were the main event so this was all new to us. Insurance process, legal stuff, mumbo jumbo. All in all it was a  journey in itself. Right after, we notified our insurance of the accident and that the other party took full responsibility. The other boat sent their guys to get an estimate for their insurance and showed up the next day. So that was good. We also got a second estimate of our own to compare and make sure nothing was missed. Then that was it?! We got nervous after a few months of no contact and no responses. We prepared to file a claim with our insurance. I gathered the reports from the Florida Fish and Wildlife Commission which included everything we would need aside from the estimate to start filling out the long claim form. Thinking to myself this is just the biggest bummer. I tell you no joke the next day they must have heard me complaining because they made contact!  I am happy to say after a  loooooog six months, yes six months, we finally have the go ahead to do the work on our boat! This is very sweet.  
Don't worry about a thing
Cause every little thing gonna be alright