Still believing I'm going to wake up someday…
Docked in beautiful Florida. Like a camping trip that never ends. A slumber party every night, just the three of us sleeping in a space no bigger than a tent. Headlamps on to guide the way in the dark. On clear days the light of the sun peeking through the hatches gives the most zen lighting that no artificial light can ever do justice in replicating. All natural, all day. Our crew has adjusted pretty well. We have made it work while working and actually its pretty awesome to have it come together like everything was meant to be.  Realizing nothing is ever perfect, but doesn't have to be. Always moving forward towards the good. Not only have we reduced our living expenses but we are kind to our earth, and it feels right. Living on water. Connected to nature. Never settled on getting used to our surroundings I take in all the beauty, the lush vegetation filled with bright happy colors. Miami is really growing on us…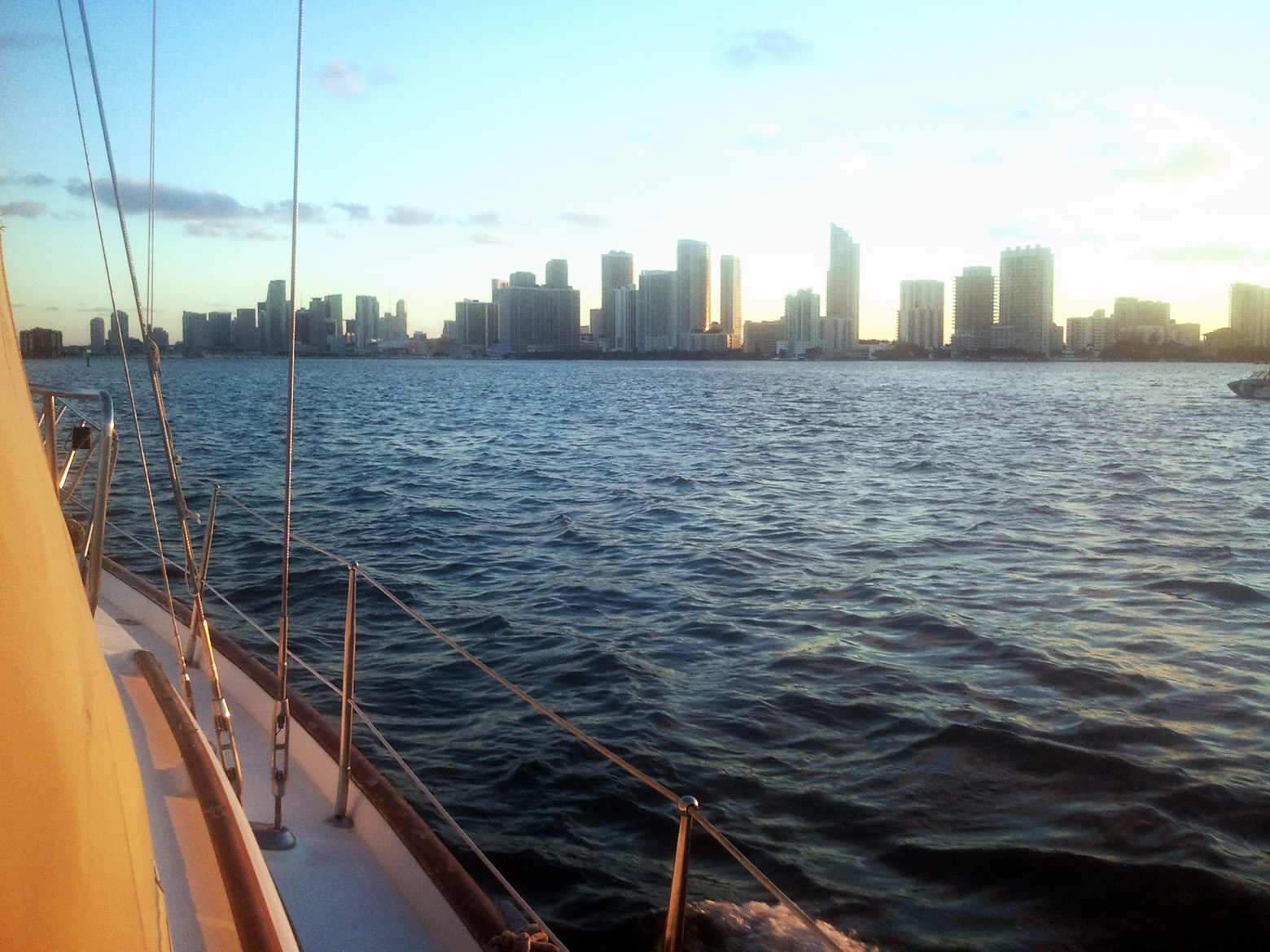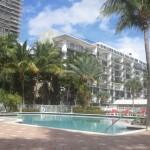 Though we are connected to land by rope, shore power and water lines we are still being very efficient on everything. Nothing in excess. Our marina is awesome and the people who work here have become good friends. We love everyone they are all so cool.  Here in Miami we have met many people from all over the world. Sweet spectrum's of colors and culture, to see such diversity and know the stories behind them is a nice opportunity.We make the most of our time hanging out with everyone, appreciating the now. In the boating world your always moving, meaning people don't hang around too long. So we celebrate life as much as possible. We drink coconuts. Eat lots. Have fun and soak in the beautiful weather. To make it even more sweet we have a pool, hot tub, workout center, tennis court, in a super dog friendly neighborhood and a bay where manatees and dolphins swim?! Sweet. The atmosphere is relaxed and there are awesome restaurants and shops in walking distance, two amazing parks close by where Beau goes to work out. 😉 We even got to see the marina appear on a episode of Burn Notice, so Miami. As far a work goes well that's a interesting one….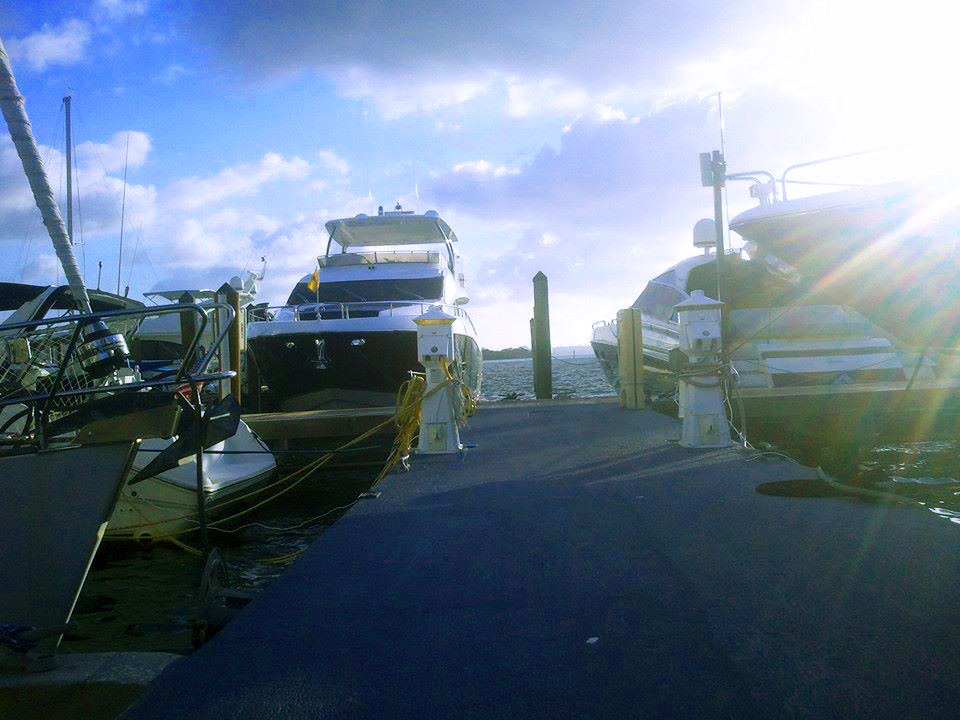 We work, we sail, we have fun, but mostly we work now. I design websites and help clients, some of our clients from our last company have been so dedicated to us its so nice to work with them again. I also work on other creative side projects, working on water tends to let your mind think of far out things and I just go with the flow. We collaborate on ideas constantly. The captain, he has proven to be the ultimate IT guru. Helping clients solve a major IT dilemma calmly as the boat rocks between the pilings. Which I still don't think they actually believe him when he responds he's on a boat. Just like old times we work side by side. But only now its about 10 times smaller, our desk is our dinning table and if I cook something spicy or burn something on the stove our "office building" needs to be evacuated. At times we work from the captains lounge that overlooks the marina and our boat. Other times Ryan works in the office wearing his unsuspecting pressed shirt and slacks unbeknownst to coworkers he did a waste pump out right before he came in. Real talk. We do have occasional mishaps truth to the fact that we are exposed to the elements of constant motion of the ocean.  During a new or full moon the water (tide) is so low I am literately climbing to the dock like a monkey on a tree to get to land. Or when the tide is high….Meeting a client in person when time is of the essence and having your nice dress shoe fall off the boat just as I make a perfect landing is truly a bummer. But having to pull off  disguising the darker version of my shoe not because its darker but its making a awkwardly loud squeaking noise from the water spewing out, em… its a boat thing.
Every now and then when work gets busy in the concrete jungle, after a long day its so fulfilling to come to the ocean. Almost a normal life but its when we reach our boat its shoes off, hair in the wind, ocean air and sound of the sea, its home. Our own private oasis. Everything else just seems to go away. Pure peace. Soothing to the soul. We are just normal working individuals only…. we live on a sailboat.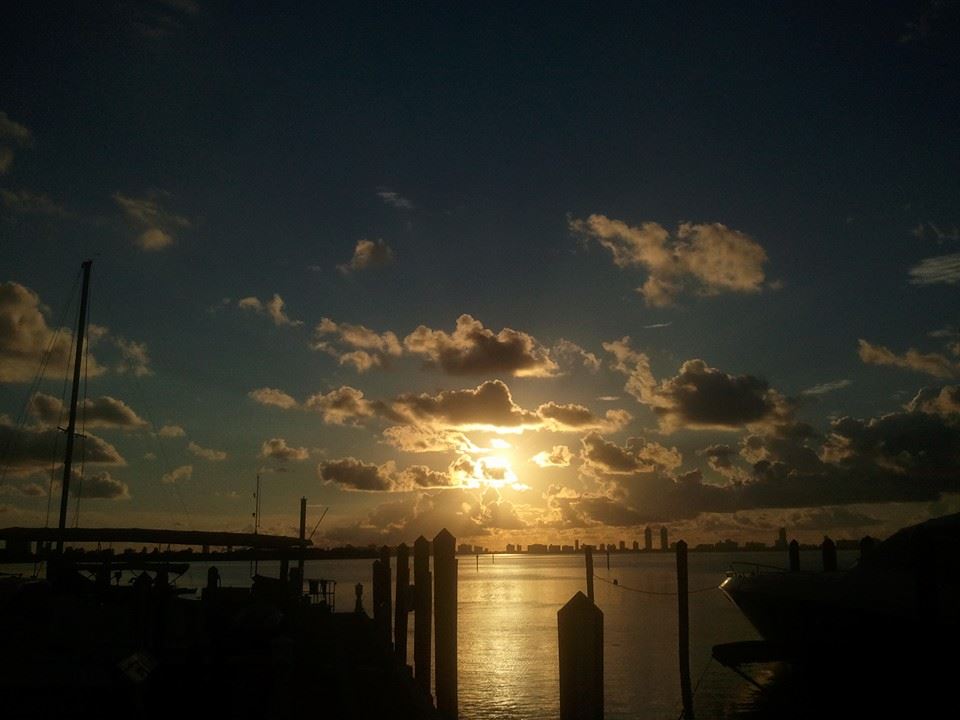 On the boat we eat like kings. On land, like scavengers eating in abundance at the most unusual places. The best places in my book. We stumbled upon lots of great Caribbean places here in Florida. One place the owner had us taking shots after filling us up with some excellent Roti, this was about 2pm on a weekday…in little Haiti-Miami! To other places rich in history and stories of migration. We still go bowling, thanks to our friends from Colorado bringing our balls and shoes when they came to visit. We could not comprehend letting go of our "balls" :O We tested our luck at the casinos a few times, no progress there. And then there are the beaches. I really like the dog beaches, its so fun to see all the dogs having the time of their lives. Love! In Florida there is always something to do or see and I tell ya its never gets boring!
Off Time
Never to get used to our surroundings we explore doing alot on land since we are docked. Driving around sometimes intentionally getting lost to see someplace  new. Our 2 thousand dollar investment in a used car has shown thus far true and tried still taking us places. Thank you Mr. Car! We have ventured many terrains of Florida, from white sand beaches on the Gulf side to The Everglades marsh terrain  thick with mosquito's. Hiked alot of national parks. Totally opposite from Colorado hiking that's for sure!
Having a chance to visit family has been nice, just a flight or two away now. Taking in the moment and visiting as much as possible. Since we have the chance to. Here in Miami we have a great open cage doggy boarding resort for Beau and phone app to go with to see him in action on a live stream camera while were out of town. Easy for us to hop on a plane now. Beau gets a vacation and makes new friends. Last visit he was friends with a pit-bull of a basketball player from the Miami Heat ( sorry forgot the name of the guy) and became good buddies. We also have friends and family fly to Miami which is always a treat and nice reminder of the good old Southwest to have them visit our floating home.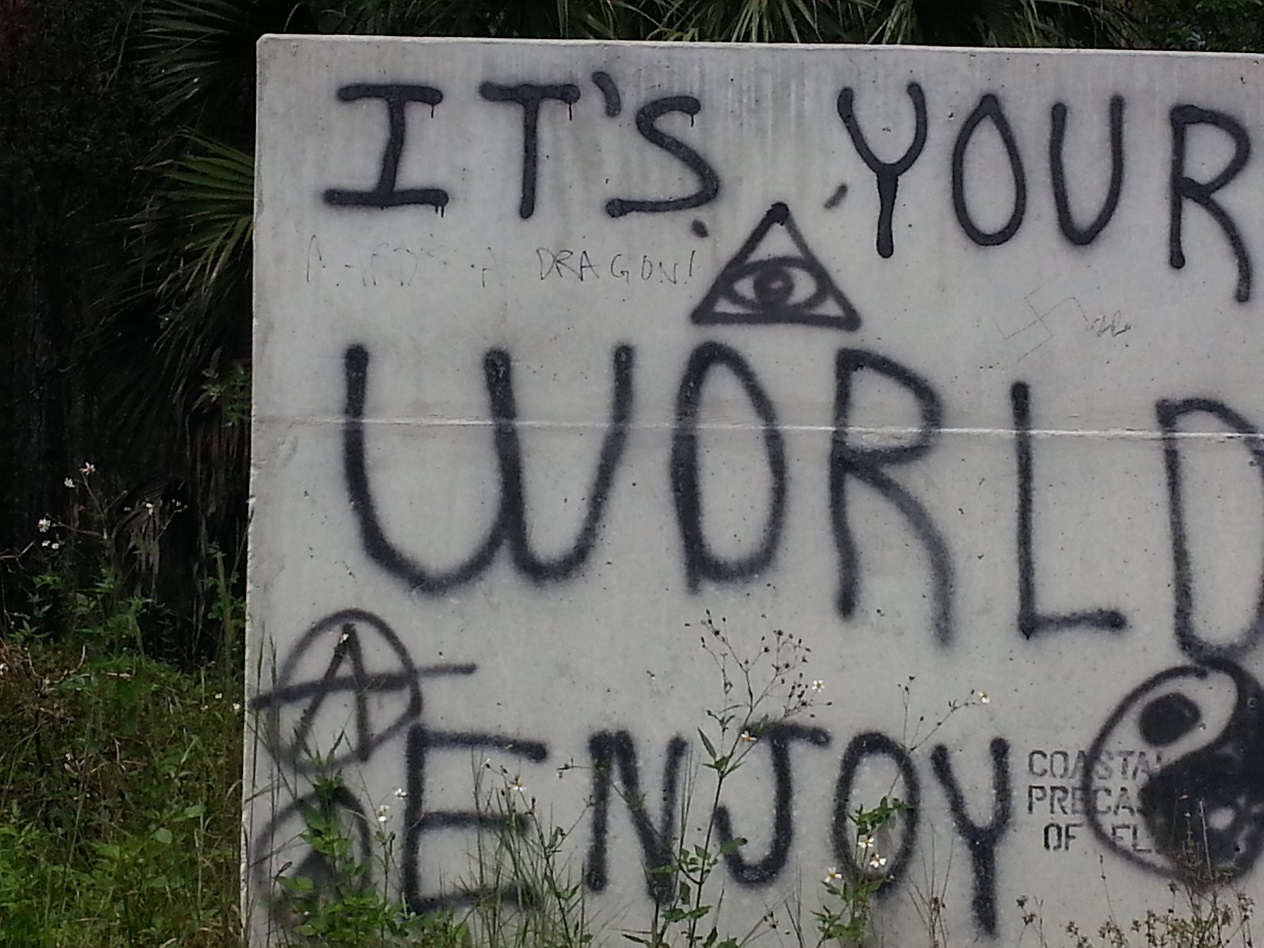 With repairs on the agenda and always something to do or fix on a boat. Having the time to do all the special things we didn't have time before we initially left the States, it's pretty exciting to be able to accomplish them now. Some nice techie stuff, paint, colors, creativeness flowing from everywhere who knows what we are going to do next. Every week we make progress on the boat. Simultaneously fixing and refitting our boat while we work. Going through long lists ordering parts every week. All of this put together keeps us pretty busy. We are always focused on the adventure, the journey. Preparing our boat and making plans in sand. Pursuing forward and seeing things from a different perspective, the ocean.
It is the journey, not the destination that matters.
PEACE, LOVE, AND HAPPINESS