Growing up, I remember my grandfather was not much for talking but what I remember most was that he had a great sense of humor. Weekends our family would gather at my grandparents to socialize but mostly eat. Music, food, and laughter, into the night we would celebrate togetherness. They were welcoming to all so we could invite friends and he the loved company. But most of all he loved to have a GOOD laugh at the expense of others. A native from Monterrey, Mexico. His first language Spanish, his English was very little. The little he could speak he took advantage of the non-Spanish speaking people who came to visit. Meaning if they spoke Spanish they would ask too many questions that he would have to answer therefore this would not work as well. He grew these peppers called "Chiltepin" they are perfectly round little peppers and the first bite is known to the best!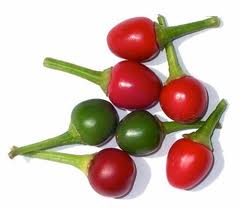 My grandfather would welcome his visitors by making an "offering". Displaying harmless little red and green colors in his hands with the sweetest most distinguished grin he would say,  "Mexican peanuts?" Innocently disguising the sweet pain which was to come…. one by one he would introduce people to this amazing unbeknownst peanut that packed a punch that could make any big burly man cry. Once you heard the sounds of glorious chili pain, there was no turning back. Tears in the eyes of the unsuspected as they reach for anything to put out the anguish and fire in their mouth. Instinctively rescued by my grandmother quickly serving the new addition to our family milk and pan dulce, all the while my grandfather silently laughing in the background.
The reason I mention this story is not only does it still make me laugh from all the people that have unexpectedly tried this and experienced the exhilaration of being apart of our spicy family, but it is a sacred memory. A memory of history, our family, and love for laughter. But most of all a special plant that embedded all of this deep into my soul.  The faces I have seen light up with fire are stored in my mind with such an awesome sense of humor. With his passing the plants also disappeared. Years later time went by and I never thought I would come across them again. This past year my husband and I visited my family for Thanksgiving, and my mom had a surprise. This time it didn't mean her jumping out of the bushes nearly giving me and my Ryan a heart attack just so she could get a good laugh (which I have not forgotten about mom! 😉 ) but it was a special surprise, something she grew herself. I found out my mother found the plant in the most inconspicuous place, and now has a jungle of it! Happy to see I was interested in growing some on our boat, she insisted I pick my own to take back to Miami. You never know until you try…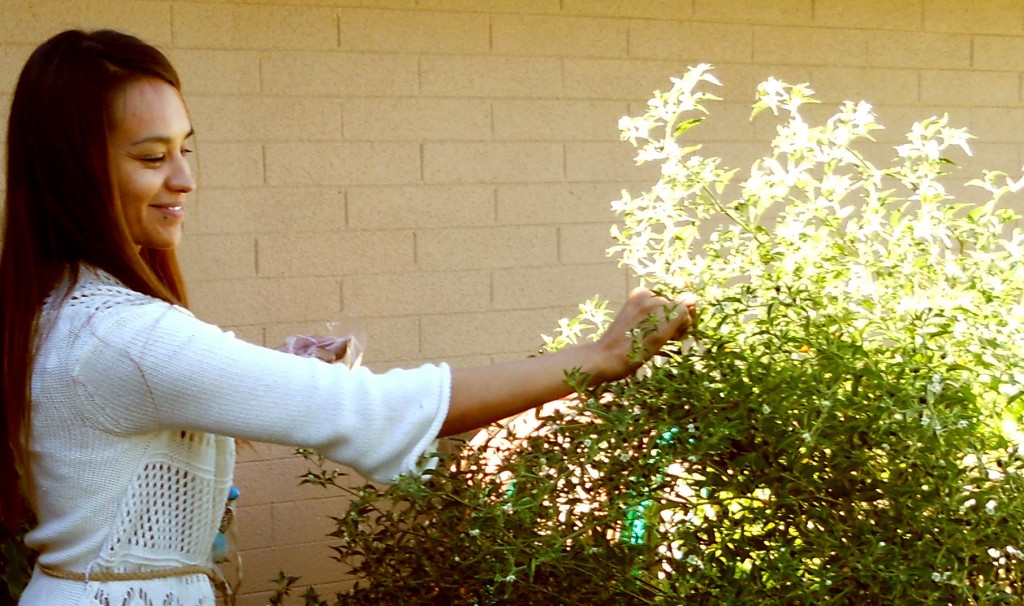 Chiltepin Aztec in origin. The best part is not only is it considered to be one of the oldest species of Capsicum peppers, but it ranks pretty high on the Scolleville scale, with units between 50,000- 1000,000. An 8 on a 1-10 scale. The pain doesn't last long. This intense explosion of fire is only temporary so its worth the try. Very tasty eaten fresh and dried they are a nice spice in foods. A native plant in Northern Mexico and Texas, this little ball of fire is not to be misperceived. A survivor bush plant in the fact it can pretty much grow anywhere living a life span of 25- 30 years, its tough. The Chiltepins made it back safely all the way from Arizona across the United States and onto our sailboat. Once dried, I took the seeds and planted with love. Called my mother as soon as I seen growth. Excited it was growing but its looking good too! Magical.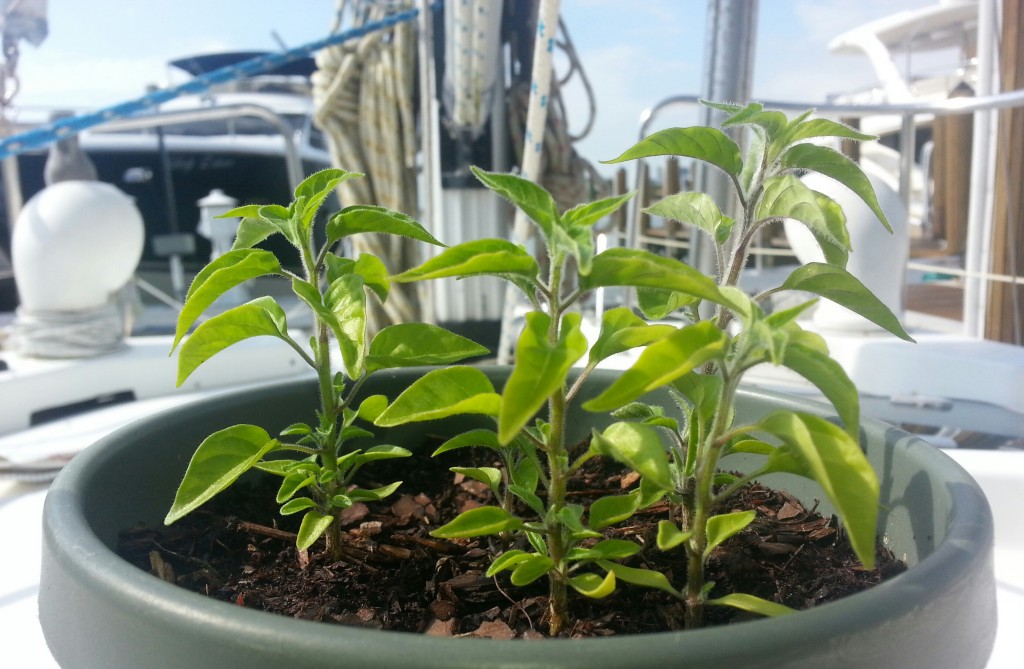 Plants have such great history and behind every living thing is a story. Our earth is fragile, as in life we must take care of each other. The more we care for our earth, and all living things the more mother earth gives back in ways that are incredible. To have this plant grow on our boat is so special and reminds me life is all around us. Here is this wonderful wild plant and a little part of my grandfather. May his memory live on and the laughter continue. Cant wait till I can offer one of my "Boat peanuts"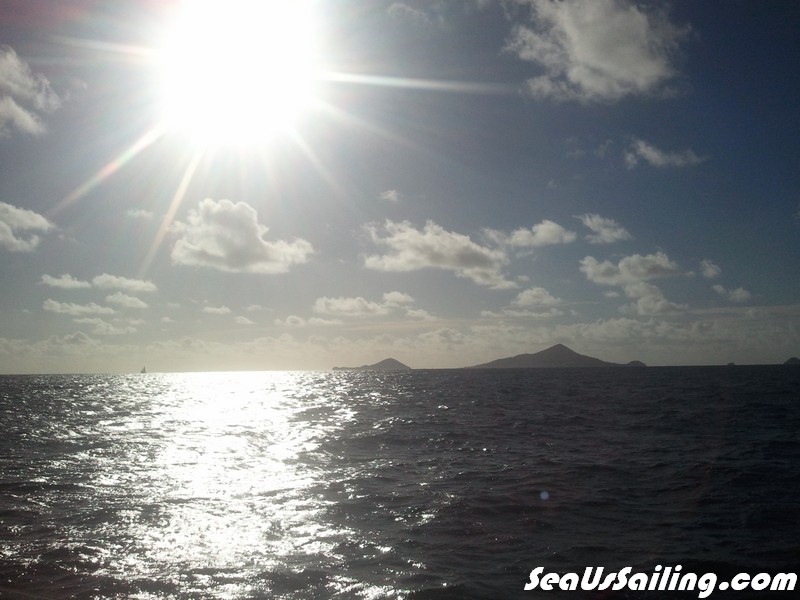 Its a beautiful world out there we must cherish what we have before its gone, we must try do our best to take care of nature and each other. If you have time click on the picture above and choose a solution to take action for Earth Day,today! And if you have family close to you, cherish all the special moments…
"Look deep into nature, and then you will understand everything better." —Albert Einstein

"And this, our life, exempt from public haunt, finds tongues in trees, books in the running brooks, sermons in stones, and good in everything." — William Shakespeare

"To see a world in a grain of sand, And a heaven in a wild flower, Hold infinity in the palm of your hand, And eternity in an hour." — William Blake
~~~~~  Happy Earth Day  ~~~~~