SEAsons Greetings!
With love from our boat in Miami!
Docked at a marina with access to shore power, we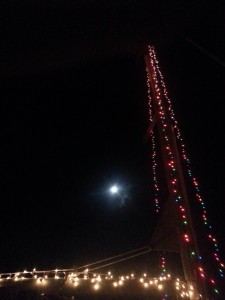 decided to go festive with the sailboat indeed. We had the chance to meet some very cool people here at the marina. Some liveaboards. Some seasonal. With that we decided to get some of these guys together and host a party, it turned out to be an awesome celebration to start off the holiday season. A total of 12 people on a 39 ft CC sailboat, it was specular… oh and one dog. Our dog Beau squeezed in, said hello, and went to sleep. Oh Beau.  With a table of goodies the ones that were a hit were these sweet treats that had a special kick to it, which I have to share due to its simplicity and slurablility. Introducing with precaution vodka gummy bears. Into the night we went eating and being merry. A great night was had by all. Lots of laughs and good company….as you can tell!

Twas the night before Christmas and I still cant believe we live on a sailboat.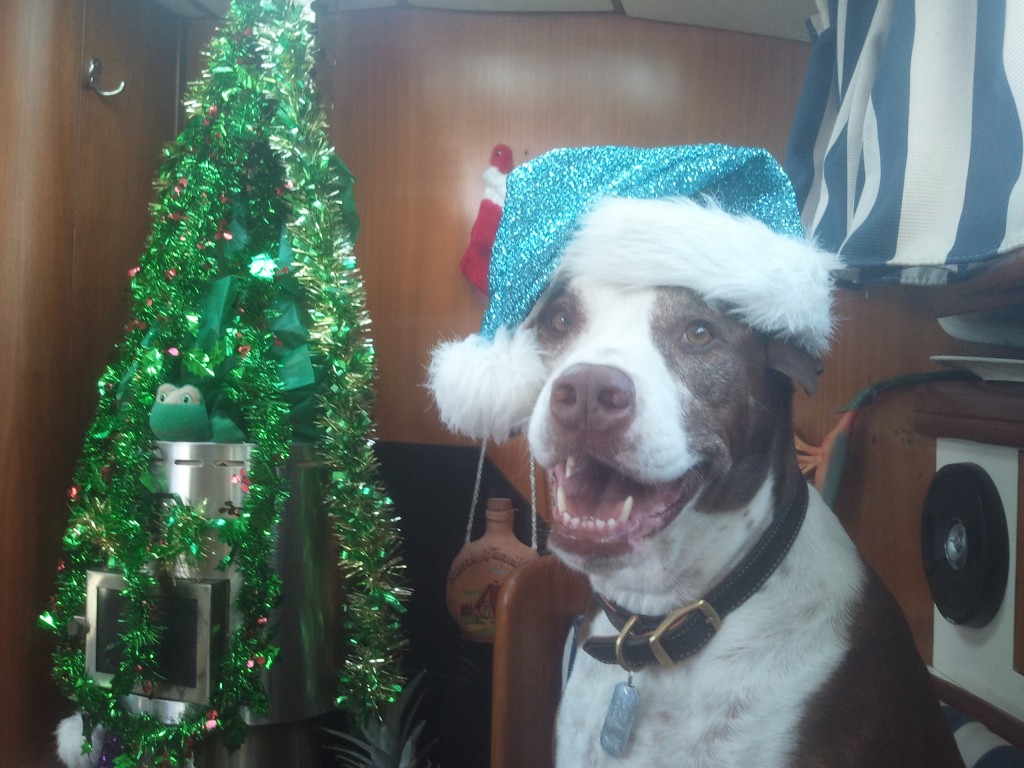 We made it work. Actually turning out better than we hoped for. Relying on ourselves. And enjoying life. I am in awe of my surroundings every day. To wake up and have the sun peeking through our hatches, to look up and see the moon from our bed. Beautiful. Or to have the movement of the boat rock us to sleep. Heaven. This is the best experience of our lives.  It changed how we think, it grew us closer, and made us realize its ok to be crazy or a little weird. Being around like minded people we had the chance to have many friends that feel like we have known them for years. The power of positivity and the creative thinking just flows here. The adventures seems to never end and we are always learning something new. So tonight as we head over to our friends mega yacht walking barefoot down the dock, I think to myself how lucky we are to be surrounded by good friends. I am especially happy to be able to go to a party where shoes are not required. This life is AWESOME. SEAsons Greetings!