From busy Colorado tech geeks to smooth Sailing geeks.
As we look ahead this coming year we cant help but to appreciate how far we have come in a year. Sailing away from Grenada, living off the earth. Seeing this beautiful world from a different perspective. Then coming to the US to face the concrete jungle. This year has been a huge eye opener and learning experience. We managed to make our way back to the United States and reboot our lives from our sailboat. We found jobs/ work and a great marina to dock our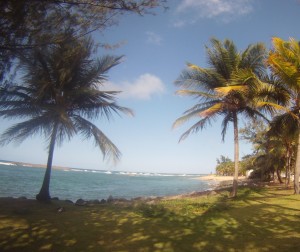 boat in Miami. At first it was hard. A challenge. And I like challenges. Together we managed to overcome each and every obstacle that was in front of us. And that was golden. We found out alot about ourselves living in this crazy world from our sailboat. We dont need much. Never will. Sure things break, rust, leak, you name it, consider the possibility of it happening. Living space is small to some people, but to us its all we need! We are super cozy and everything we own is on this boat, its awesome. We can go anywhere we want at any time.
So all of that being said, we had to end the year with a bang. Literally. Not something we were expecting at all….We had family come in and visit us. My father and mother in law. We sailed many seas together and this was fun time! We went out for the weekend into the Biscayne Bay. Anchored out a night and made our way back to Miami on Sunday 12.29. All going smooth. Sails out, mild wind, it was a good sailing day. Making our way back there are a couple of bridges to go under to get back to our marina. The first one is a huge bridge called the Rickenbacker Causeway. Flipper made this bridge popular back in the day. Its a bridge we never thought twice about going under. Huge spans, and height, no problem. So we approached the bridge as normal, sails out staying to starboard (right) heading northbound. We turned on the engine right before we made our way under to have more power. All was good and dandy nothing out of the ordinary. Other boats pass us on our port(left) side. Then….
They didn't SeaUs.
It happened so fast but we were focused. Ryan and I have gone over safety for all scenarios. We try our best to be well prepared for any emergency… but one can never expect the unexpected…. As we approached to go under the bridge under sail and engine power we stuck to starboard so other boats going the opposite direction could pass. The approach through the bridge is more than enough for two boats to pass each other comfortably at the same time. As we made our way about halfway under the bridge we were watching a mega luxury yacht making its way to the entrance of the bridge. The vessel entered the bridge and began minimizing their distance to us. All of a sudden it veered sharp to port, towards our boat very fast. There was little we could do but alert the captain by yelling, the voices echoed under the bridge as other smaller boats started to yell as they too were witnessing what what about to happen. Looking towards the captains helm we could see he was not paying attention. By the time they reacted their 100ft luxury motor vessel was heading straight into our port side.  Ryan instinctively pushed our engine to go faster, and I began furling our Genoa (head sail) as fast as I could. As we realized they were going to hit us there seemed to be pure silence as our family members embraced for the impact. We watched in slow motion as the massive boat began taking out our stanchions one by one. In the background, sounds of the wood cracking on our beam sent chills down my spine. They proceeded to take out more, our solar panel, and SSB antenna. It was like a huge shadow came over us and this was actually happening. We just got hit by a huge freakn yacht. Their anchor looked like a big steel wrecking ball of destruction as it hovered above us. With pushing our engine to go faster the other yacht ended up side swiping about half of our port side to the stern barley missing our shrouds with his anchor, the mast stayed intact untouched. Our family safe in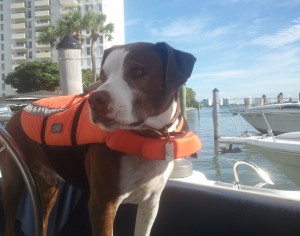 the cockpit unharmed including our dog Beau. Good boy. Once the impact was over and I seen everyone was safe I ran  down to see if we were taking on water. Life vests out just in case. Thankfully no one was hurt and the boat took the hit like a champ. No structural damage was caused that we can tell thus far. The damage to our boat was minimal compared to what could have happened if we had not reacted the way we did. The realization came over me that the other boat could have penetrated our hull or taken out our mast if it was not for the quick reaction. The thought of losing everything was always something we risked. Material things don't really have that effect on us. My natural instinct was to have everyone safe on the boat and ready to go overboard safely if needed. Ditch bag, life vests, emergency gear all natural instincts. Not one second was spent on any material things to salvage. Our lives were priority. Coast guard notified. GPS coordinates given, they were on their way. The next minutes were a little shaky as I kept looking for leaks and hoping we were not going to see the boat taking on water. Thank goodness no water inside anywhere. The captain of the other boat was very apologetic and taking full responsibility. They mentioned to us their controls were not working, and had to restart the engine as they headed towards us with no control over their boat. The captain came to our boat by dinghy and hung around till the coast guards came. The coast guards then came aboard and checked out the safety of our boat and they found no leaks also. We filed a report and everything is in the right hands.  We are very lucky. Main thing is we are alive and having the ability to survive is grand. Its in our blood. Things could be worse and we are very appreciative to have the other boat make no arguments on the damaged cause by the accident. We are going to go through the process of having it thoroughly checked out. This year does end with a big bang, but with a positive vibe that we are happy to be in one peace and celebrating this coming new year together with our family. Tonight we leave to Bimini located in the beautiful Bahamas. We are boarding a small cruise ship type of fast boat to ring in the New Year.  It has no sails so it relies totally on engines, scary. My first time ever on a boat that we don't have control over and I tell you no joke, we are bringing our ditch bag with us!
So as with some things in life we take this with a grain of salt… literally and figuratively proceeding forward on fixing our sailboat as planned. A little disappointed how our boat looks at the moment but this has not caused a damper in any way this holiday season if anything with this experience it has only made us stronger and it turns out our sailboat is just the same
We send our love to everyone this coming New Year. Stronger, better, more positive everything! Cheers to a new beginning!!!!!!!!!!!!!!!!!!!!!!!!!!!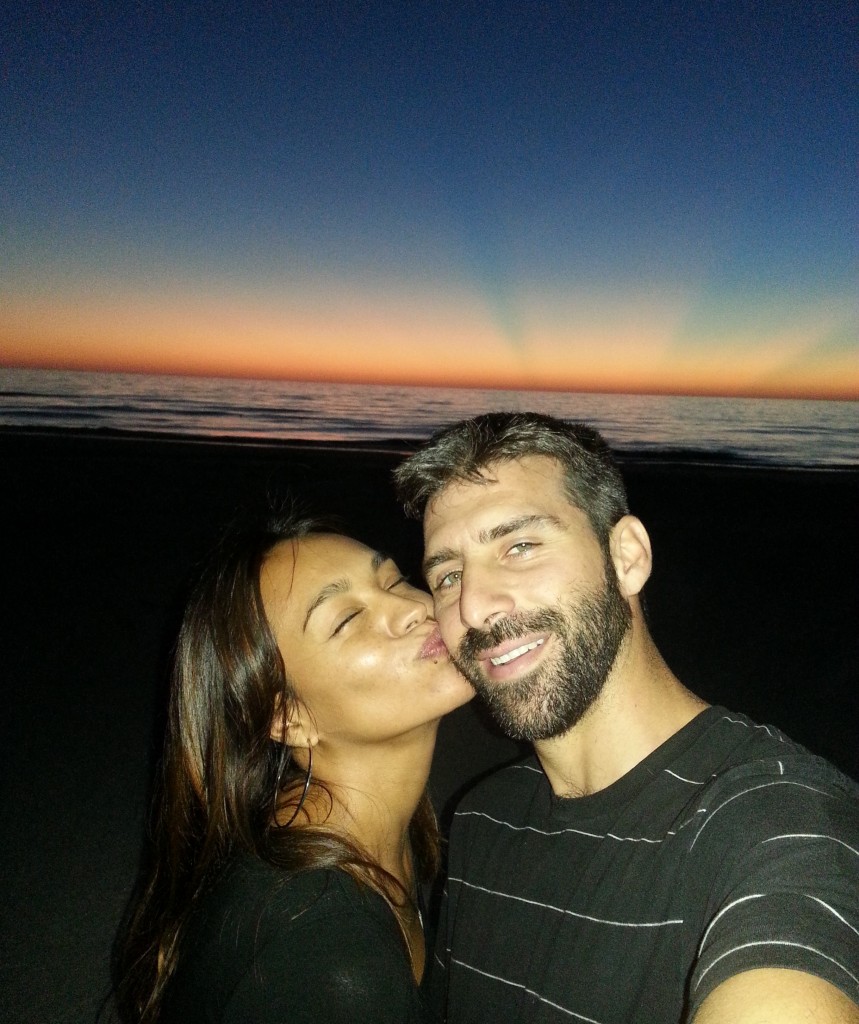 To view the progress and outcome of the whole ordeal click here >>> whole enchilada