Grenada Underwater Sculpture Park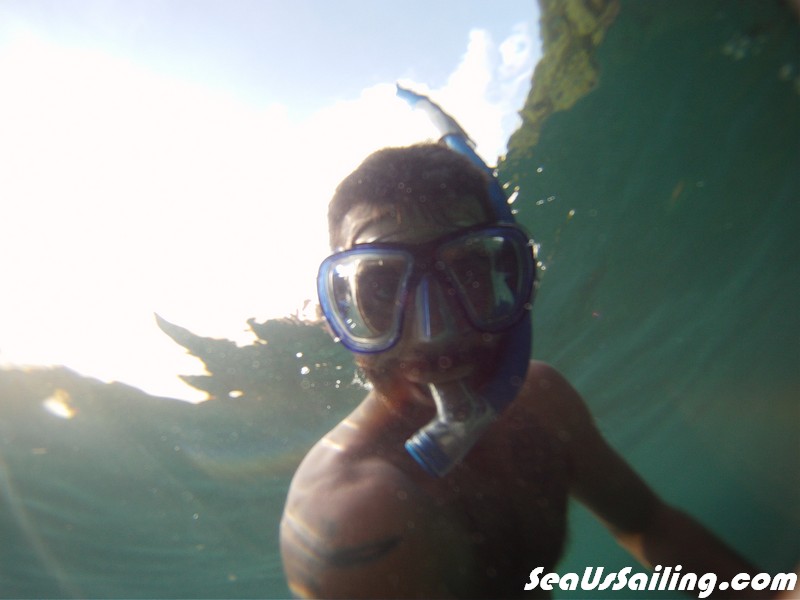 Located on the west coast of Grenada just north of the capital city of St George's in Molinere Bay in Grenada's newly declared Marine Protected Area. This underwater sanctuary is amazing….join us as we snorkel and discover whats below the surface with our dog Beau! He sure loves to swim!!
The first piece of art you will notice is Vicissitudes installed in 2007, at a depth of 14 feet is Taylor's most recognized work in the park, a ring of 26 standing children, holding hands and facing outwards into the current. The design took six months to make, weighed 15 tonnes in dry cement and was constructed to withstand strong currents and tidal motion. The ring symbolizes the concept of life's ongoing cycle and highlights the importance of creating a sustainable and well managed environment for future generations, holding reference to the ability of children adapt to their surroundings.

Conservation
The coral reef around Grenada suffered damage from Hurricane Ivan and Emily in 2004.It has been recorded that only 10-15% of the seabed has a substratum solid enough for natural reefs to grow upon and it can take between 10 and 80 years for hard coral to develop. While it is predicted that up to 60% of natural coral reefs may be depleted by 2050. The sculptures have been designed to promote coral growth using techniques to reduce the pH of the cement and by applying a textured surface. This encourages coral polyps to attach onto the surface and eventually the structure becomes a sanctuary for small marine life. Over time coral will change their appearance and the tides will enhance the texture applied bringing with it new inhabitants. Already Taylor's sculptures have been shown to be a home to an array of aquatic life: including, flounders, parrot fish, Branded coral shrimp and fire worms. So not only is this place amazing to visit but it is helping marine life! A win win!