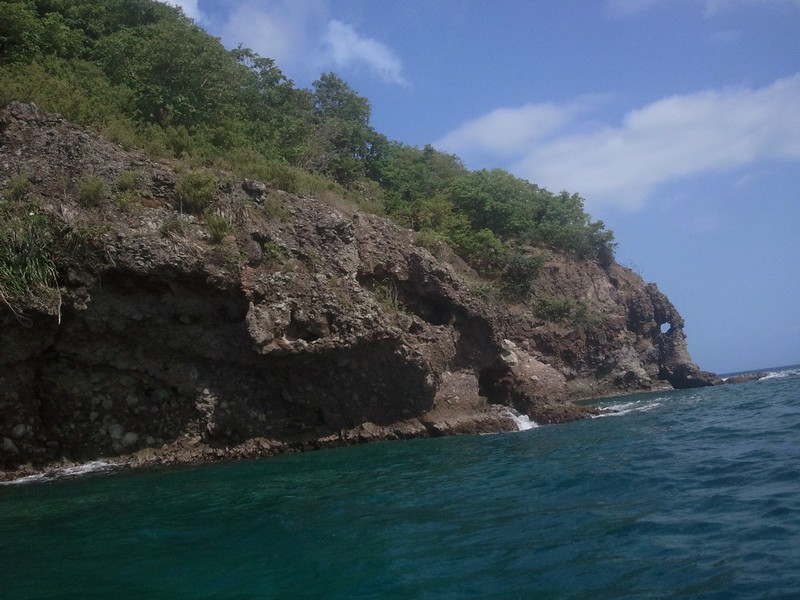 8:30am We leave Basse Terre and make way to Les Saintes. The wind is gusty. The sail was quick.
11:30am We anchor in Pain de Sucre and enjoy the day snorkeling. Its beautiful here, there are lots of people hanging out having a good time. The vibes in the air is awesome. The water is warm and clear. This is nice….
Next day we go into town to explore. And it is the most adorable little town. Small streets, and little shops. Wow. I love the feeling here.