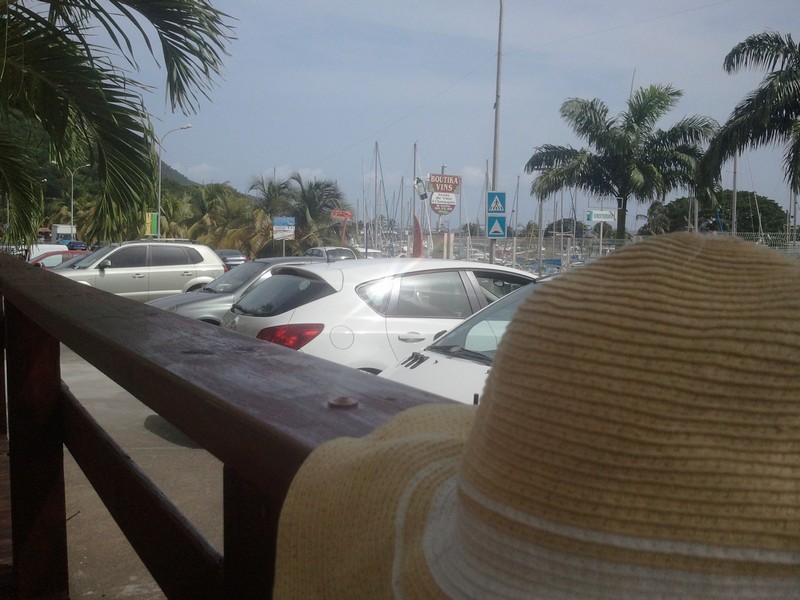 Just a 5 hour sail from Anse Deshaise. We stop here to check and see if they had a Zspar traveler car in stock ( yeah right, but it was worth a try). No go on having the part. But it gave us a chance to load up on some good patte and bagette!
We hang out on the black beach and relax. I decide that I will swim back to the boat with Beau. Ryan follows us not far away in the dinghy. We enjoy our swim. About 200 yards from the boat Beau yelps. Him? What the? I dont see anything? Beau keeps swimming, then right after I start feeling shocks! We must be swimming right though a family of jelly fish. We swim fast and make it back to the boat safely. Beau on the other hand looked violated
Kind of confused that he could not see the culprit. No harm done, it happens. Its ok Beau.
Tomorrow we set sail early morning Oui Oui