Situations, and Sickness. Deadman's Cay – Peter Island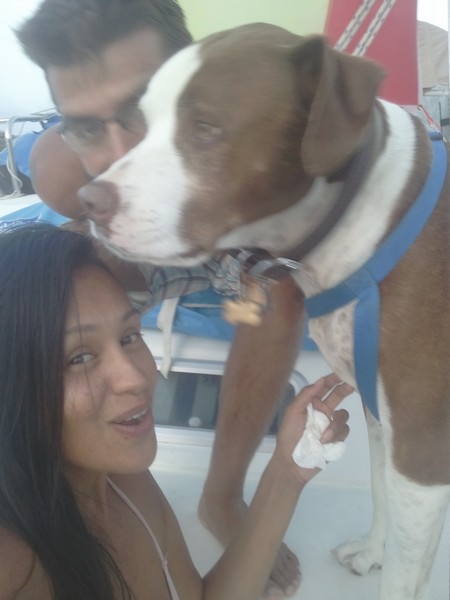 1am. Ryan wakes me up and says" Hey look at this asshole who anchored so close to us!" I instantly hop out of bed and take a look outside and see the bow of his boat less than 3 ft  from our bow!!! In response I am nodding in disbelief.  One of the things that help me get some good shut eye is I always like to take a mental note before bed to study the other boats position, wind directions, and tide current and so on. It helps set my mind at ease. I remember clearly that boat was at the west end of the beach, he managed to drag his anchor between two other boats and about 300 yards towards our boat. We try to wake them up by flashing the spotlight on them. No luck. The wind is gusting big time. Which could drag his boat straight towards ours at any moment. We  quickly get the dinghy ready and Ryan goes over and knocks on their hull. After many attempts they FINALLY wake up and notice the action. Pretty scary that it took so much, if it wasn't for Ryan waking them up for sure they would have collided with us.  They had 2 anchors out, Ryan helps them move their stern anchor as they did not know what to do. They moved…. right in front of us. Wanting to get some shut eye, we opt to move our boat out of their way just in case they drag again. We re-anchor.
11am. The hubby is not feeling his best today
I let him rest as much as possible. I go to work on boat projects. Paint wood, mounting to outboard and mounting to boom, wash clothes by hand, clean cabin. There is always something to be done, but its fun work.  I make soup and other feel good foods for my hubby. He is eating just fine but his stomach is cramping now and it stops him from eating at times. I feed him light small meals throughout the day and lots of water. Thinking its just a case of bad food from the night before, he wants to wait it out. But it doesn't look like hes getting any better. Over the next two days we have ups and downs with his health, but ultimately it starting to get worse….