Shroud Cay from Highborne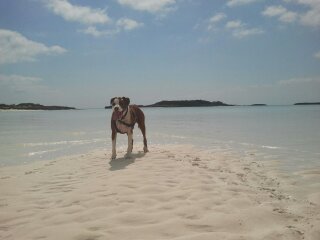 9:30am Anchor up. We leave Highbourne in gentle East winds of 5-11kts up and down, mostly down. Dodging reefs. Starboard tack.  We sail to Shroud Cay…..beautiful!
11am We catch 2 Mahi mahi, yum. A male and female. We say thank you to the ocean and sail on
As we get close Shroud is breath taking! We grab a mooring ball and pay a little wooden box on the beach, cool! We stay here for another day to explore the land. Swim naked, and bask in the beauty of it all.