Allens Cay and back to Nassau, family in tow~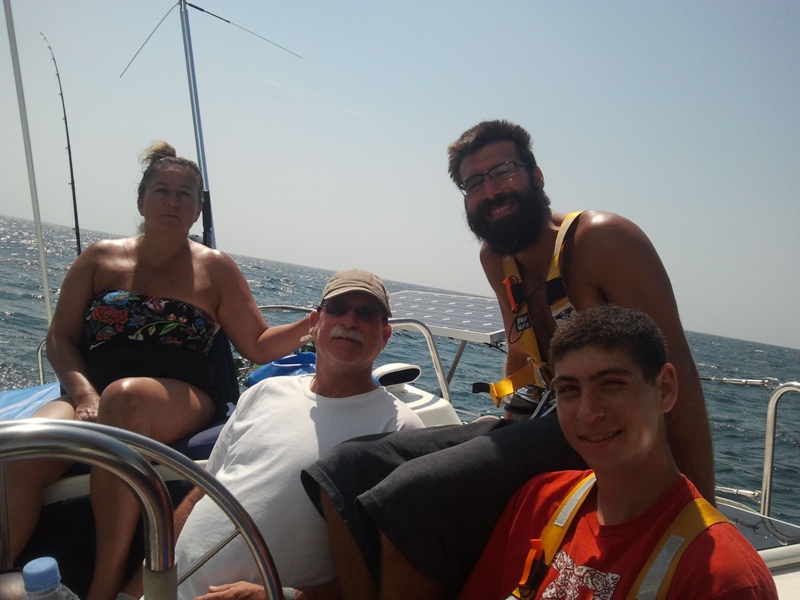 March 6 -7.2012  We sail back to Nassau. Clouds and weather pulling in, a SW wind prevents us from getting a good set on the anchor. So we opt for a marina and it will be easier on family. I take advantage and wash sheets and clothes.
4.7 We go and anchor by The Green Parrot. And take family to land and say our goodbys. We had a great time with family aboard. It was nice to have company…and Red Chili from NM ( Thanks CC)!!
Time went by so fast, then they were on a plane back.