Its the Captain's Birthday….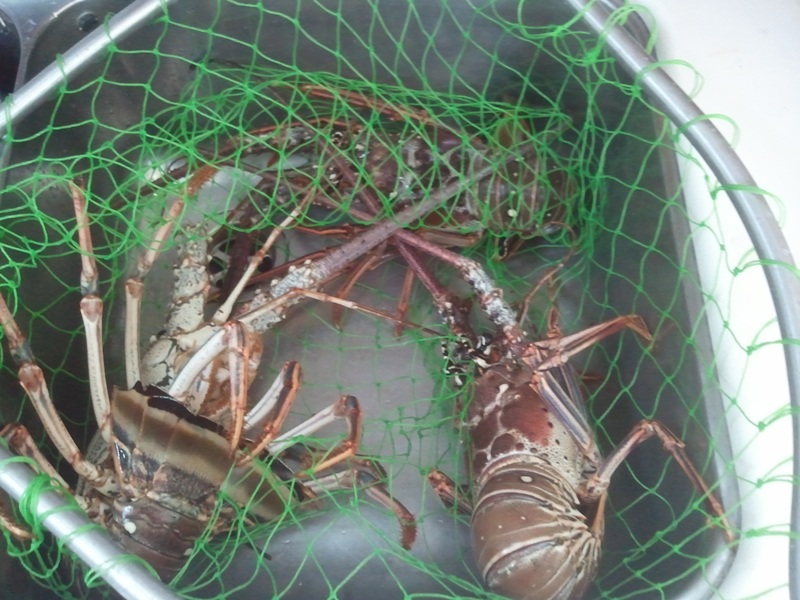 So its the captains birthday and we have wind! We are sailing a nice 7.5 knots to 6.5. He is happy yelling into the ocean, all smiles I laugh. We have been on this route to Key West 5 years before and on my birthday he caught me two lobsters! How can I compare to that for HIS birthday. Oh I hope and pray for lobster, a miracle, a little fish I catch perhaps? I make a nice big hearty breakfast for him….and keep my fingers crossed. While Ryan's is in his element, we sail on.
So the lobsters you see in the picture you ask?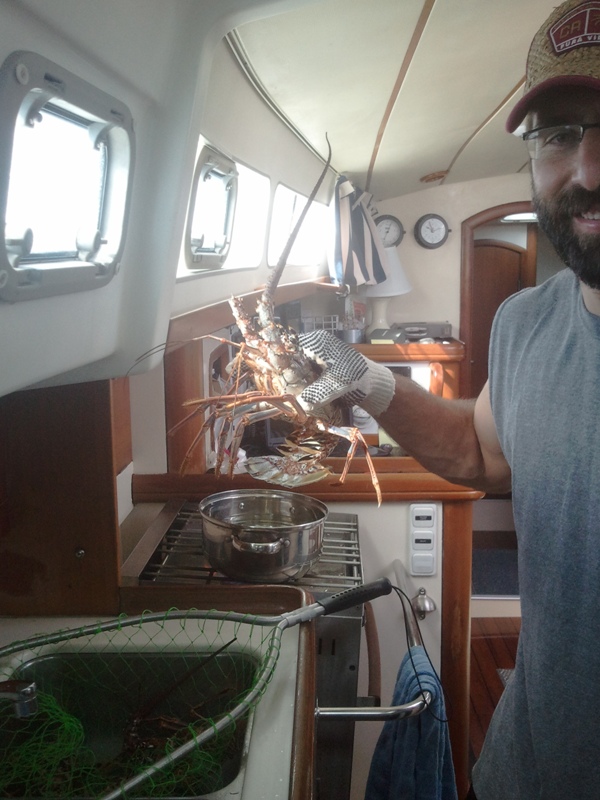 Turns out we were gradually slowing down and kept looking at our sails, at each other, angle, adjusting…we got wind, hmm? We should be going alot faster….more adjusting of the sails. So we except it and I go down below to clean up. As I am cleaning something white catches my eye. I look towards the back of the boat through the window that gives a clear view of our dinghy we are towing behind us and see a white ball attached bobbing in front of the dinghy! No way. When I yell white ball, we instantly look at each other with big wide eyes and open mouth. OK now it all makes sense with a big smile! Dragging it for quite some time we must check the darn thing it out….those damn lobster pods we have been dodging all day, well we one got us. Kinda bummed it slowed us down for so long,  but as we check and go in for a look. Hallelujah! Somehow mother nature gives us a whole pod full of Lobsters! Thank you?! We take some and the leave the pod still full. Happy Birthday Captain. Wow~ But damn those lobster pods.