In my office thinking what lies ahead….we are about to overcome the biggest challenge yet.
We decided to sell our technology business that we grew out of the corner of our bedroom in our little apartment. 5 years later, now a stable company with our own offices and employees. It makes me smile how far we have came within those years. We helped so many people grow and seen ourselves grow at the same time. Becoming humble business entrepreneurs dipping into the realms of the technology world. The goal when we started the company was to have it become the support to enter the domains of our dream. To sail the big blue.  Since the first day we met and moved in with each other I knew we would sail the ocean together…I just knew. How we would do it became my passion. But if someone told me in college I would be a sailing full-time, I would have never believed them in a million years. Then would think, hey, not a bad idea? Now… After everything, the future is clear. Letting go of our business and the comfort of our home was the easy part. Everything material was kept at a minimum and things I would buy, I always had in the back of my mind of selling or not growing attached to it, or making it useful for our future.
The challenge was figuring what we needed and what to get rid of. So I  make a plan of attack to tackle the big things first. Like furniture, bikes, scooter, xtra car. And the big one. Our 26 ft Mac Gregor that we outgrew very quickly and we will use for a down payment to purchase our new boat that we have only seen online! Who sells a sailboat in the middle of winter when there is 3 feet of snow on the ground? Turns out we do. Much less who will buy one when the lake is frozen? Turns out Canadians are crazy, and they are crazy enough to buy a sailboat. Thank goodness for those crazy ones!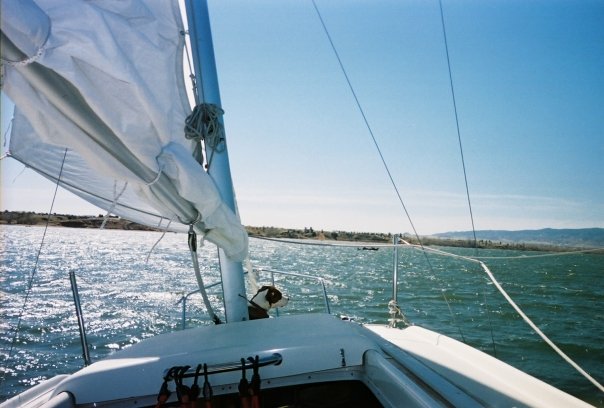 Another plan to say our goodbyes to family and friends, bills, bills, bills, and all the other everyday things that need letting go. Like work. From this point on our plan was in motion. No work for as long as we could, when the times comes we will have to start all over again testing technology, this time from the ocean.  The sad part really was letting go of our sailboat that brought us the best memories, but this boat will give us that last push to make our dream come to life. The down payment to our new home. Everything will change from this moment on in our lives. We make the decision and move forward without hesitation. Which in turn would take 3 months of hard work. Time is of the essence and we don't want to waste a single minute. Everyday from this point on we are committed to reaching our goal. Living on a sailboat. It would take both of us, working double time to get things done. And time is of the essence!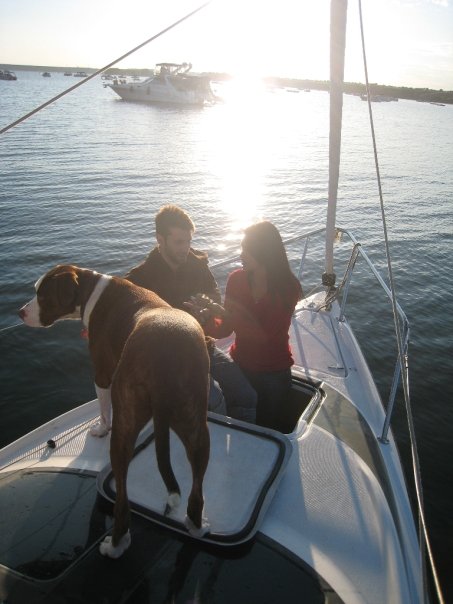 Every little thing has to fall into place, no time for error.
We are ready to sell our company and make the transitions to a new owner.
Reduce everything we own to fit into our jeep and little trailer which we will tow across the US to Miami.
Together, everyday we are one step closer to living our dream.
Our lives will change forever in less than 3 months.
This is not only a journal of our adventures, but a story of dreams~ far out dreams.
The best is yet to come…